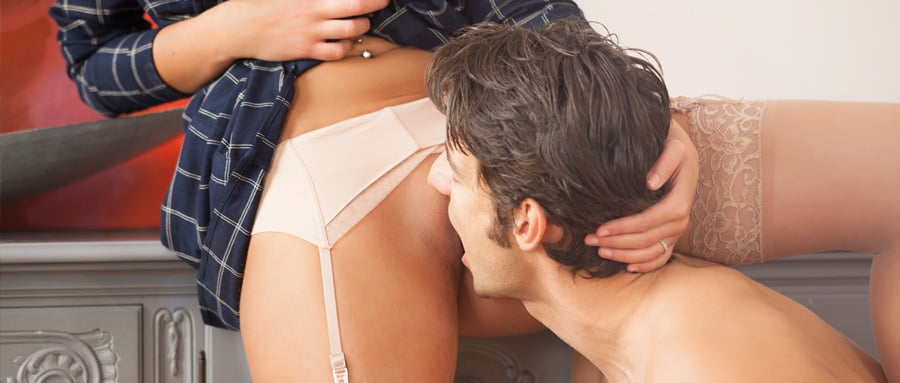 SO SMOOTH - Story
A moment of passionate fucking between student and mentor
Comment
The guesthouse was left in immaculate condition following the departure of the Conference attendees. Today would be the Conference's last day and the staff had busily seen off the remaining medical participants to their minibus as I found my way to an empty breakfast room. Dr. Smooth, or Jay as we called him, had suggested I meet with him at 10am, for him to dictate his Conference paper to me on medical stem cell research. The paper was to be presented to the Conference at 2pm and I had dressed accordingly. With my dark hair tied back to expose my long slender neck and pearl earrings, I felt comfortable in my blue check dress, as it fell elegantly across my pert breasts toward my well-toned legs. I needed to be conservative in order to impress the Conference audience, yet I wanted to be somewhat alluring to captivate the audience of the one and only Dr. Jay Smooth, my current medical mentor and man of the moment. My new cream coloured satin bra, panties and stockings were firmly gartered in by their sexy suspender belt, appropriately showing itself at all the right intervals, as my dress rode up toward my thighs. The online shopping site had described the lingerie as nude in colour, yet cream was the colour that came to mind. Cream. OMG like I really needed to say that word whilst thinking about Jay Smooth. Being in a couple, fucking him constantly. My mind wandered enough when I was in the presence of Dr Smooth, let alone without him. As I was now. Taking in the morning light in the sunny cosmopolitan atmosphere that would be my home for the coming weekend.
My thoughts drifted to the coming weekend. How could I possibly spend another two days in the company of Jay? My legs were weak every time he dictated to me. My shorthand shaking at the site of his slacks, as they brushed past my arms, revealing more than just the Hugo Boss pleats that accompanied their cut. I'd love to take a shorthand to more than his dictation. My inside legs twitched at the thought of his cut. His...
...to read the rest of this story please login or
register
to read the full story free.
Read all about the wonderful author: Sasha Holden