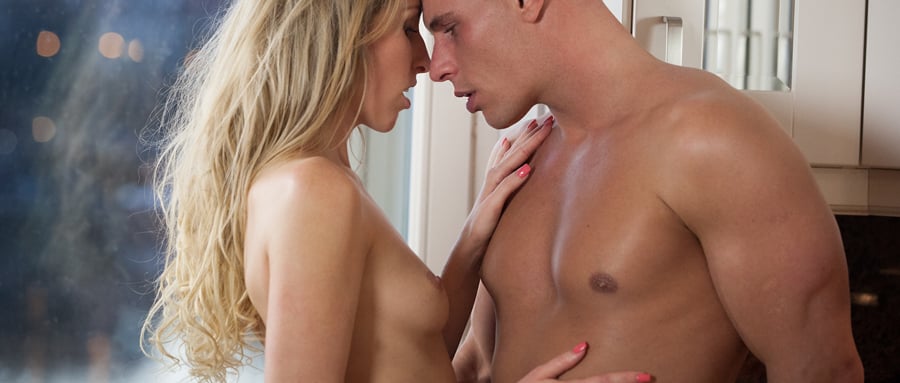 FRESH COFFEE - Story
Passionate & sensual couple sex story with pictures
Comment
Beautiful sensual erotic sex story of a pair of lovers enjoying each other one morning. The fresh aroma of coffee filtered through the air as she wandered into the kitchen, her hair cascading down her back, gently tousled around her shoulders. Her eyes were immediately drawn to him as he stood there, the morning sunlight illuminating the tight muscles on his chest, the towel only just covering the shape of his beautiful cock. She smiled and licked her lips in anticipation, as she walked towards him suddenly feeling very aroused, at the thought of fucking as a couple. The cool morning air and the sight of him quickened her breath as she felt her nipples begin to harden, the silky material of her panties dampening with every step.
He sensed her presence as she slid her hands around his muscular back, her fingertips stroking the hardness of his chest as she pulled him closer and inhaled his intoxicating smell. Her fingers found his nipples and as she gently stroked the soft texture, she nuzzled into his neck and inhaled the freshness of his skin. She heard his gentle moan as he surrendered to her touch and turned his face towards her, his pleasure evident in the pooling of his eyes. He slowly turned to embrace her and let his hands slide sensuously down her sides, the touch of his fingers on her lower back sending shivers of excitement throughout her. They never needed words in these moments, and as his eyes met hers, she could already sense what he wanted, what he needed. Her eyes met his and they answered in mutual sync, the reflective desire more intent, as the light from the window shone its mesmerizing glow onto their bare flesh.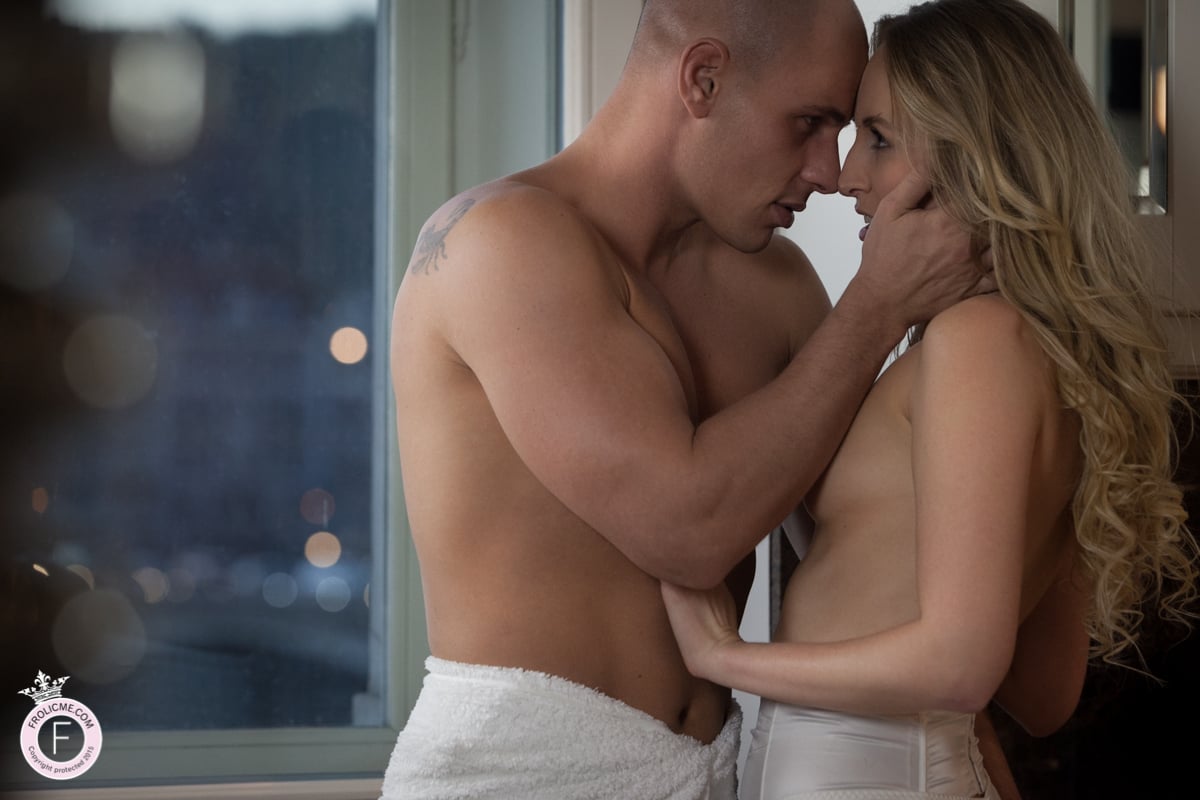 She looked up at him as he cupped her face and kissed her, his tongue caressing her own and sending shivers of delight down her spine. She let her fingers stroke his lower stomach, the feel of his raw and tight muscles excited her more as she tasted him, his demanding passion sending shivers of undiluted desire pooling between her soft and taut thighs. She felt his hand stroke her chest and move lower until his thumb gently touched her nipple. She felt a whimper escape as her need for him began to grow, her nipples hardening in anticipation of his touch. She kissed him slowly as she felt his own excitement pushing against her,...
...to read the rest of this story please login or
register
to read the full story free.
Read all about the wonderful author: Emma Tomlinson