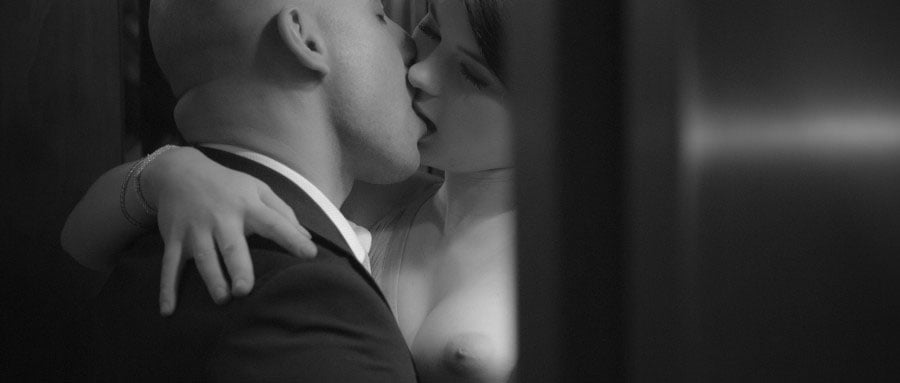 LIFT KISS - Story
Erotic lift sex story with personal assistant secretary
Comment
The jazz band croons in the background of another mundane cocktail party. It's all part of the job of the assistant – attend the same parties, see the same faces. I still had to remind my boss who was who and now he has disappeared to network; to be 'seduced' by those in attendance who fail to see past the multiple university degrees and three-piece Prada suit.
I drain the last of my vodka martini and head to the pre-paid bar for another. I stop in my tracks when I feel eyes on me. I scan the hall to find them and my gaze locks with the most successful and influential man in the room. He too has multiple university degrees, countless titles after his name and his powerful body is encased in a tailor-made black suit that makes me weak at the knees. But it isn't the education, the name or the three-piece that I'm thinking about. No; as his enchanting eyes take in my body, sheathed in a gold and black short tasselled dress and his mouth curls up into a satisfied smile, it's the mind-blowing sex and the physical prowess I know he possesses that makes me lick my lips and sway on my feet. He's a walking sex fantasy, dark, powerful, rich.
He nods and tips his glass to me and turns back to the crowd surrounding him, waiting for him to charm them.
I stay long past my contracted three-hour attendance to watch the man, who is twelve years my senior, dominate the party with his charm, wit and knowledge that extends far past his area of expertise.
He hasn't looked back at me once, so I drain the last drop of my vodka martini and leave the party.
The lift opens and I step inside, illuminating the button for my floor. A large hand comes out to stop the doors...
...to read the rest of this story please login or
register
to read the full story free.
Read all about the wonderful author: Rebecca Sherwin
You can also listen to this story