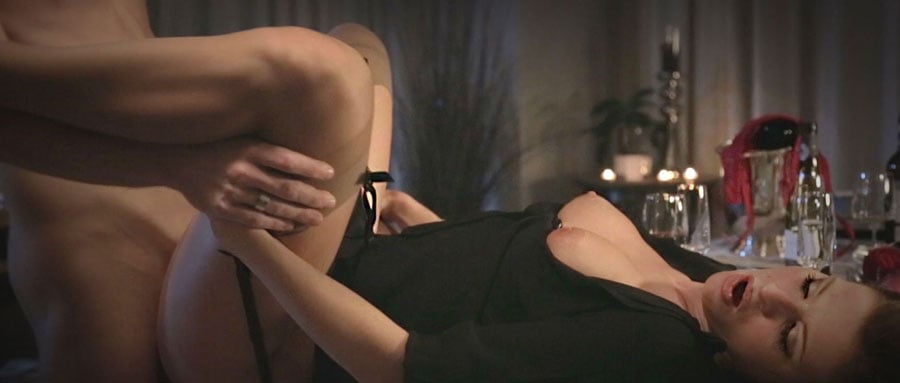 AFTER DINNER SEX - Story
Couple sex story and pictures erotica
Comment
Delicious warmth from the alcohol swirled about my body, flooding through my veins and into the layers of my skin. So deliciously intoxicated, I felt mellow and horny even if a little numb, but still extremely aroused deep in my body. The music played on and I felt my body pulsing moodily to the beat of the sounds. A couples fucking free porn story, a sexy, heady concoction and after a full evening of fun.
The last of our guests found their way merrily through the door, leaving me momentarily glancing across the table. I could see the tell tale signs of the evening of pleasure we had all had.  A naughty smirk crept across my face as I caught a glimpse of the lacy pink panties left strewn across the table followed by the thought of how they came to leave their owner and find their way onto my table. Our slightly more debauched night had left its mark, and my guests no doubt of their saucy amusements. I was still in a zone of aroused pleasure and certainly not ready for my evening to end. Languidly I lay back in my chair I allowed the evening to wash over me, my thoughts turning more sexual and my craving growing deep.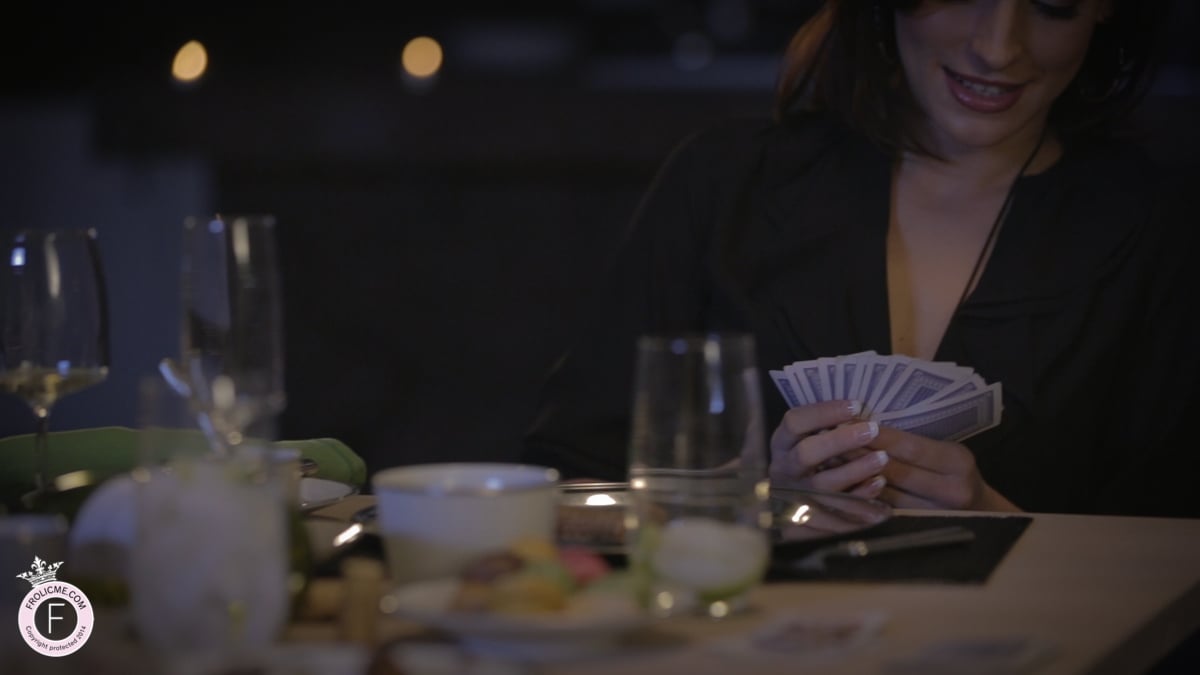 Nothing wrong I thought in participating in a little more Grey Goose while we continue with our risky game of poker. As I looked across the table I caught his eye, my inner vixen had raised her head. I was ready to play, particularly that of seducer and slipped my foot from my shoe allowing it to deliberately glide up his leg. If he wasn't sure of my motive, he certainly was now and I delighted in trailing my stocking foot firmly but surely up the inside of his leg. As I leaned further back I ensured my toes could feel between his crotch, rubbing as I did to entice some inner movement. My eyes not moving, I continued to seek his arousal and started to feel his twitching bulge between his thighs. Oh delight, he was ready to play with me and not just at poker. Just this sign alone was enough to send pulses to my pussy, a subtle little sexy twitch between my lips, an indicator that my body was craving attention. Wriggling in my skirt, I playfully felt for the edges of my panties and began to ease them down, over my suspenders, down my hips and across my knees, dropping them visually on the floor. I kept my eyes focused deep into his, exposing my thoughts. His eyes burnt into me with a growing desire, and with that I moved behind him and slipped my hands over his shoulder trailing them down into his shirt.
Click here to listen to my new audio porn stories...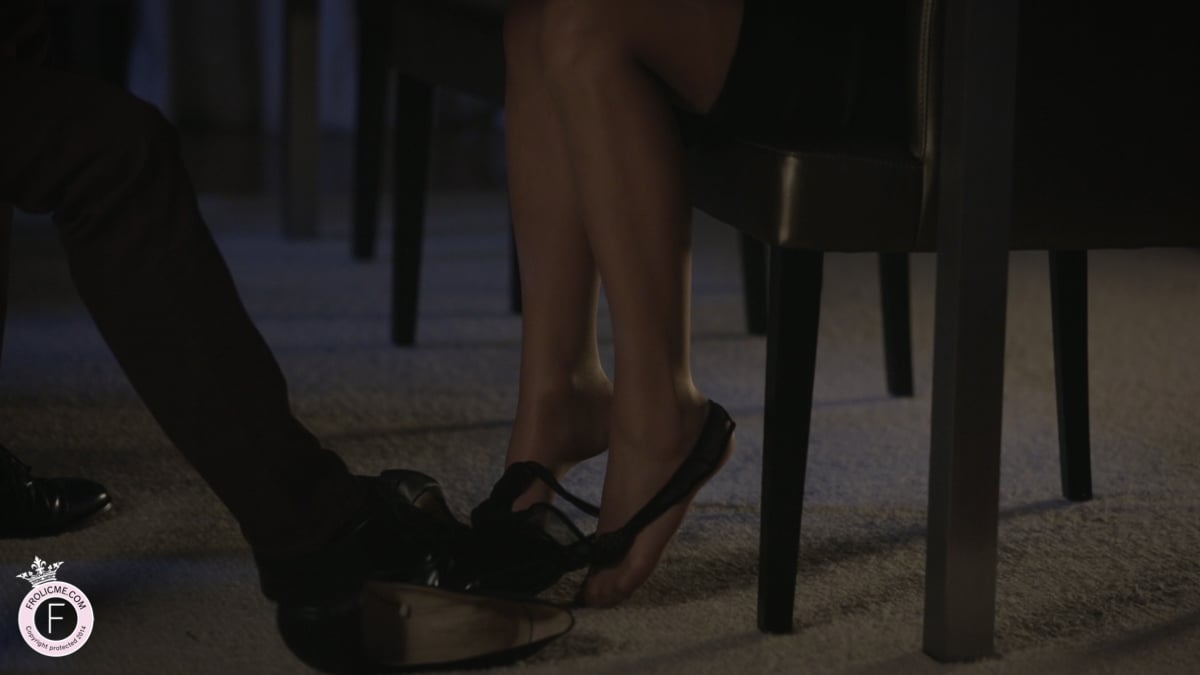 I loved feeling his body, his skin under my fingers, his young athletic chest, firm and muscular. I leant my head closer to take in his mixed scent of body heat and alcohol and him, all him. My hand dropped lower and began opening his shirt wide down to the top of his naval so I could look at his smooth skin. I could see how hard he was as he nuzzled my neck breathing and kissing me through my thin blouse fabric.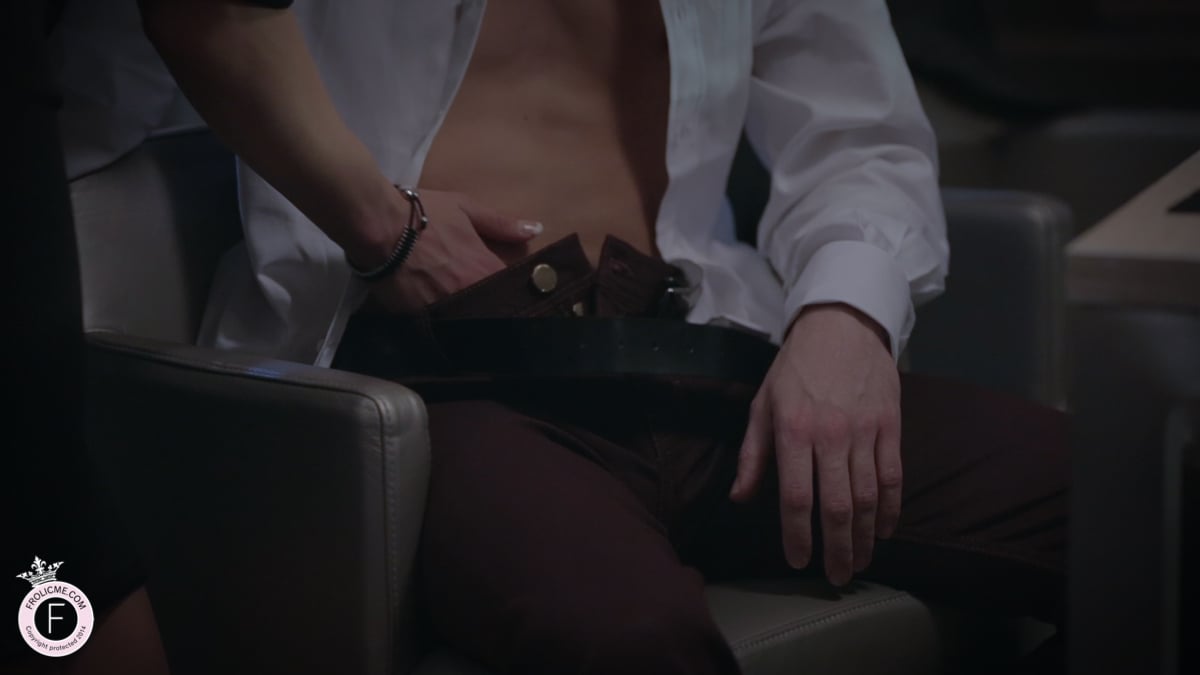 From nowhere his hands were instantly on me, taking in my body, feeling the tops of my stockings and trailing his fingers up the belts of my suspenders. Then pulling up my skirt waist high he revealed my round naked bottom. The flat of his hands moving over me, sliding around me, as if moulding my body. Then I felt his fingers keenly fondling my breasts and freeing them from my bra, my blouse open wide, my chest exposed. His mouth was suddenly hard upon mine, filling my mouth with his. I felt him consuming me with desire and I loved how it made me feel so sexually alive. It spurned my kissing on, demanding more from his. In return he kissed me intently then began to slowly and passionately toy with my lips and mouth. Soon he moved down my body and plunged his mouth over my nipples, sucking them in and sending quivers deep into my groin. The kissing and the sucking all creating such arousal in me, I leant further against the table to stabilise myself and enjoy the pleasure fully. From my breasts his tongue moved straight to my already moistened pussy and licked and teased my very swollen lips. My head back I enjoyed the heavenly feeling, my body all sensing the pleasure and pulsing the stimulus through my now aching muscles. I could feel the swelling orgasm but wanted to resist the immediate pleasure and instead reached for his hard body.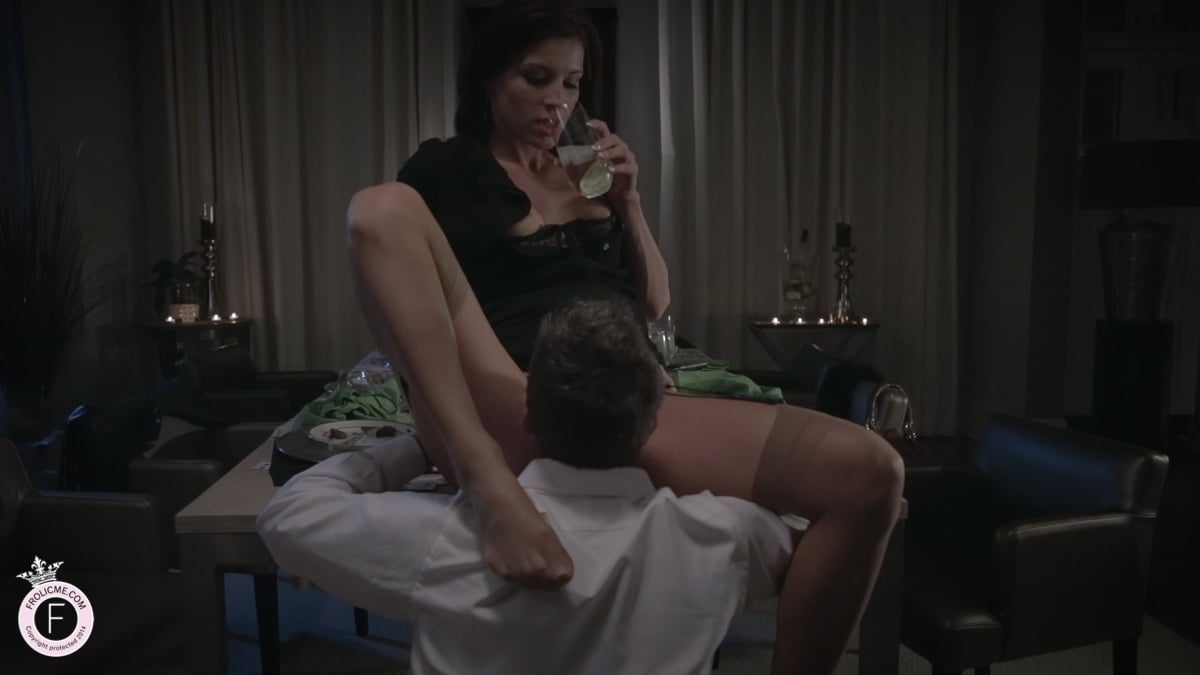 I loved feeling his horny arousal in my mouth and dropping to my knees began to work his cock and draw his pleasure from him. This feeling it gave me was overwhelming, I loved watching his reactions and seeing his response to my active mouth and tongue. In and out I took him, tasting his initial juices and salty skin for what seemed a short space of time, but I could see he wouldn't be able to hold back much longer. With this he took me and quickly lifted me on to the table clearing what he could to seek some space. I laid my head back waiting to feel his fingers in me, his teasing fingers play and rub, finding my sweetness deep inside. Ah he had me, he knew where they had to be and how to work me to reach my perfect conclusion. I felt my muscles burning and a wave of tense pleasure growing again, but as it did he knew just when to delve deep into me, hard and firm filling my pussy with all he had. He began his thrusts, not too much to start with, but with firm intension and a growing quickening pace. I heard my moans increasing as he laid into me, my body sliding up the table, my pussy swollen, my mouth now dry. I felt every long hard inch of him and he continued his assault until he heard my final moan, my ultimate sound, telling him I was on my wave of repeating pleasure. With that he pulled himself out and allowed his pulsing juices to spurt across my chest, catching anything in its way. I didn't need to look up to know from his groans his final effort was concluded and he had exploded in ultimate pleasure.
THE END