AFTER DINNER - Film
Romantic couple fuck after dinner
Comment
A delicious fuck feast is to be had on the table … for me, this romantic couple sex video says everything that a lovers date night should be like. Spontaneous, arousing, intimate and very sensual but with a great naughty pace and beautiful naughty, erotic imagery. Imagine yourself turned on and aroused after a great evening of fun and flirtatious conversation with friends when the mood takes you for a little naughty sex.
You want the pleasure there and then but have to wait for the last of your lingering guests to finish their drinks and leave. As much as you have enjoyed their company you really do have other things on your mind. You sit down to have a last vodka and wonder which of your gorgeous guests left without their lacy magenta bra that you see draped over the ice bucket! But before you know it you are instantly upon each other kissing and touching and getting to the sex as quickly as you can while savouring each moment as it arrives.
There is little time for undressing, skirts are hitched up and panties abandoned in our romantic couple sex film as they seek to tease and pleasure each other… against and on the dinner table, both horny with desire. The remnants of the table setting are swept aside as Victoria's body takes position across the table, her head back with pleasure. Lutro with his head quickly nestled between her thighs he is lapping at her pussy, stimulating her vulva into sexy submission pussy licking delivers. It's rapid and focused. There's an intense need for release and their spontaneous sex is direct and to the point.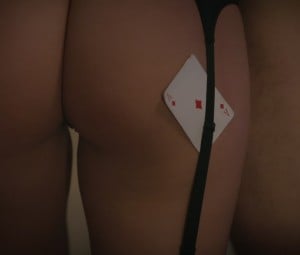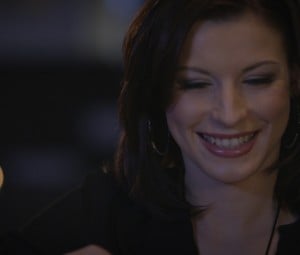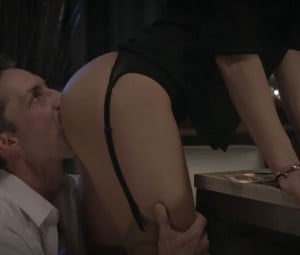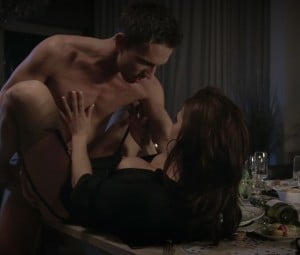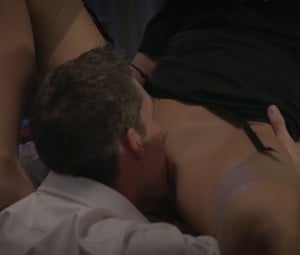 Other Films you may enjoy
Below is a selection of recently updated films and stories, just click on the image to view in greater detail