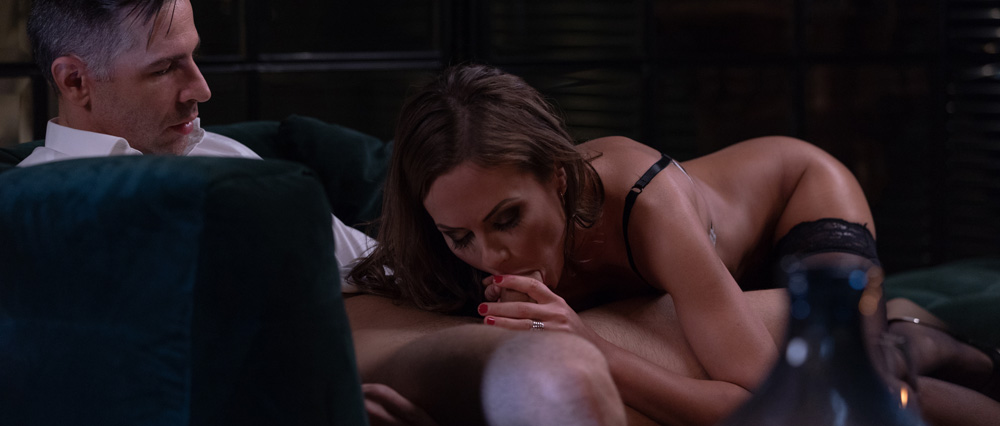 FUCKING LISTEN - Story
Lustful wife sex story of a sexual liaison fuelled by her husband's knowledge
Comment
Waiting.
The anticipation hangs over me like a cloud but my ears are buzzing with excitement. How am I going to feel? So many things are flashing through my head.
Why hasn't she called yet? We said seven and it is nearer quarter past. My sexual fantasy—our fantasy—is about to become a reality.
It started as dirty talk in the bedroom. But in a moment it will be played out for me to hear. Tonight my adoring, admirable hotwife will be fucked by another man while I listen.
I am sitting by the drinks cabinet in the living room, staring at my mobile. A neat scotch at hand.
Suddenly Lionel Richie chirps out from the phone, Hello, is it me you're looking for?
Yeah, my ringtone.  I know it's her and it's time. Still, my heart jumps just a little, like in those heady early days of our relationship.
When I click accept her voice comes through in a whisper,
"He's here. Just pouring himself a glass of wine."
"Are you OK? Sure you want to go through with this Tina? You sound nervous."
I had to ask. I'm feeling responsible now it's really about to happen. And, I will admit, a little nervous too.
I wonder what this stud looks like in real life. We both saw his photo when we were, you know… choosing him. He looked handsome, I suppose. Tina liked him. That was obviously important. I don't have to fuck him. I'm not being flippant but once she got into the whole idea it was literally full steam ahead. However, knowing we agreed at every stage isn't stopping me feeling shaky. I wasn't expecting that. I'd been so confident with the decision to expand our sex life.
"Huh, now he is touching my leg."
Oh my, I can hear her breathing. She's getting excited. I know her so well. It must be the anticipation. I could stop this. I'm certain. Ask her to come home into my arms. I'm sure she would if I wanted her to. Wouldn't she? We are in love, after all. I'm not just the voyeur listening in.
I'm trying to picture them in the hotel room. I know what she's wearing. We went out together and chose her outfit. Settled upon a gorgeous figure-hugging black dress. A glittery little number that shows her curves off to perfection. The rest was her standard fuck-me accessories. She always wears hold-ups and heels when going out. Such a hot babe. My work colleagues at the plant can't believe her. Every time I take her to the social their tongues are practically hanging out their mouths.
So now he is touching her gorgeous long legs. I bet his dick is getting hard already. Mine is, just knowing how her thighs look with that lacy stocking band gripping at the flesh.
"Tina,...
...to read the rest of this story please login or
register
to read the full story free.
Read all about the wonderful author: May More
You can also listen to this story