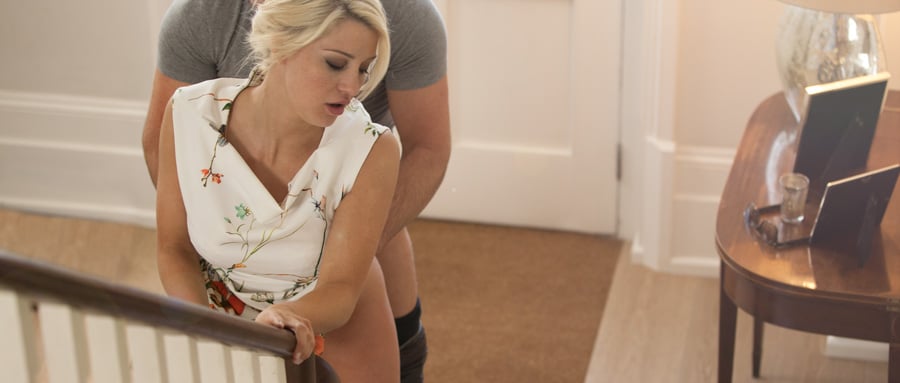 JUST IN! - Story
Female gets more than she expected at interview
Comment
His hand turned the key in the lock of his beautiful townhouse, and my eyes shifted towards his jeans once again.  My fingers had longed to grip his firm ass from the second I'd seen it.  Every part of me wanted to scream for him to hurry up as the thoughts of my interview raced through my mind.  I couldn't believe how quickly he had turned a business interview into a pussy-throbbing, soul-aching, and lust-inducing conversation.
– 0 –
His hands had moved with unnatural grace, gripping the red wine glass gently and with class. His every move made my body quiver with desire, but I couldn't show him any of the lust that yearned to escape my mind. I desperately wanted to reach my hand under the table, inch my way along the inner seam of the jeans that moulded to his lower body so perfectly. I needed to feel the strength and power that they hid inside of them. However, I had to show restraint. Today was an interview, not a date, and the last thing I needed was for him to turn down the job.
"Shae, I'd love to be your personal assistant, but I'd have a hard time working so intimately with someone who was so distant." Patrick's hand reached for mine, and though I was afraid of my reaction, I left my hand where it rested. The instant his fingers held mine, I shut my eyes and let out a soft, breathy moan as I dropped a little in my chair.
I took a few deep breaths and opened my eyes to see Patrick staring quizzically at me.
"Ohhh… I can be intimate.
With my response fresh in his mind, he pulled his hand back and smiled a half-cocked smile.
"So I was right about your eyes stalking my body for the last hour."
His words were cocky and arrogant, but the way he said them made my heart beat faster. He stood up and took off his jacket and sat in the chair next to me. His hand ran under my thigh-length summer dress, and it took every ounce of willpower within me to keep myself from...
...to read the rest of this story please login or
register
to read the full story free.
Read all about the wonderful author: Lexie Syrah