JUST IN! - Film
Sexy couple enjoy spontaneous sex in the hallway
Comment
Have you every had hallway sex where you have been so horny after a long lazy lunch that you just want to get yourself behind those closed doors with a very hot lover and start enjoying each other? You don't care where you are, just so long as there are no prying eyes and you can loose yourself with abandon. This is a very horny couple sex video. Sienna in a sexy elegant fitted dress, Max smart in his jacket can't wait for that door to shut and they show each other just what had been running through their minds over the course of the last few hours.
So it's a hallway…. Why wait for the bedroom, that's not on their list of requirements, but getting each other undressed is. They are just too eager and impulsive and where they find themselves is just part of their turned on passion. The flirting was the foreplay in their eyes now they just want to get physical and very sexual.
This erotic movie is straight into the action the very moment that door is shut they are enjoying some spontaneous hallway sex. Sienna shows herself to be such a sensual girl who loves to give hot blowjobs, and oh my did she want his trousers down to see what he had to offer. Have you imagined yourself enjoying this sort of heady sex, where the temptations are all before you, and you want so much to be fucked… you're taking your panties off as soon as you can and bending over for that much needed hot fuck.
This is one of those part clothed scenes, those that say, its about the moment and the need, sometimes the clothing is barely noticed, just enough removed for some sexy access.
The accompanying erotic story apply entitled JUST IN is by the fabulous writer of womens erotica Lexie Syrah. Read and enjoy loosing yourself in this tale and scene of impetuous lust.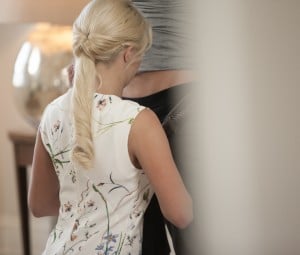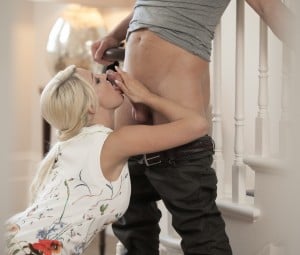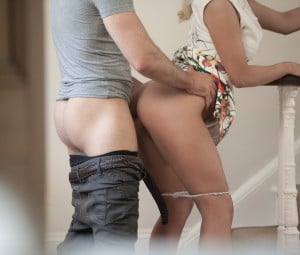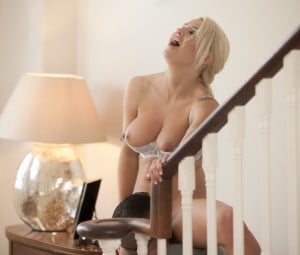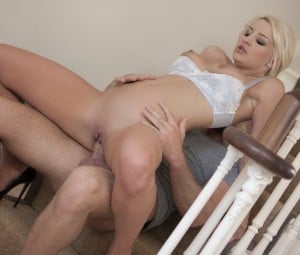 Other Films you may enjoy
Below is a selection of recently updated films and stories, just click on the image to view in greater detail