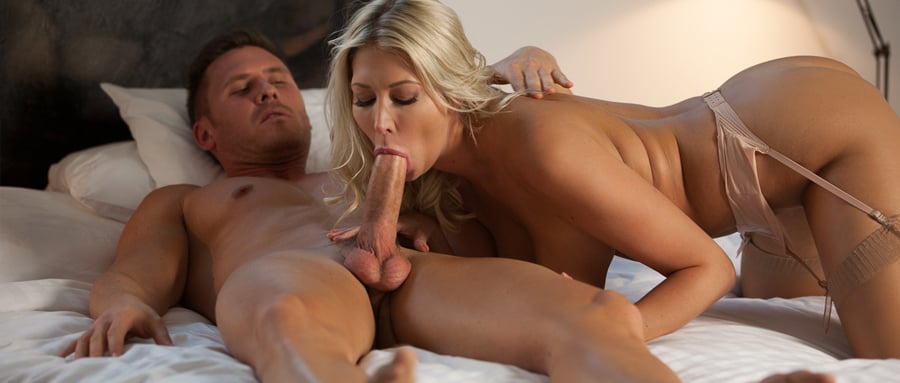 HARD & FAST - Story
Short story of passionate thoughts during sex
Comment
She said a lot of things to me this morning.  She told me I needed to be tougher.  She said that I give in too easily.  That I was too nice; too polite, even.  She even told me I can never think of the right words quickly enough.  And she made it totally clear that unless I am a bit harder and faster there was no way I would get the research grant unless I was, well, to put it bluntly: not me.
She also said that my ideas are excellent.  That I am a good grafter.  That no-one is as thorough as me.  No-one is such a strong and supportive team member.  And no-one deserves the research grant more than me.  And, finally, that no-one believes in me as she does.
"He is exhausted.  He overdid it last night. He was reading through his sources until the earlier hours.  He would not stop no matter how much I urged him to turn it and get some sleep. Then he was up early to get to the university with plenty of time in hand.  He must be shattered; it was a tough morning.  When we got back he went to take a shower but he didn't even finish getting undressed.  Here he is at three in the afternoon fast asleep.  But to his credit, he really went for it.  I have never seen him speak as clearly and confidently. I have never seen him so strong, so assertive and so much in control.  And I have never seen him so happy when they called him back at the end and said the grant was his.
He's been with me for a year or so.  It was our anniversary last month.  We went out for a meal.  It was lovely.  We came back afterwards and made love in such a tender, gentle way.  Just as we always do.  It was beautiful and it was caring and he asked what I wanted each step of the way, always checking that he was doing what worked for me.  He kept asking me where I wanted to be touched. It was so… him.  So us.  But it wasn't exactly hot.  It wasn't edgy.  He is always too keen to oblige and do just what I want.  It's always me who kicks things off and it would be good if once, just once, he took the lead."
She had dressed for the occasion.  I noticed that before we had left the flat.  She'd put on stockings and that ivory lace slip which she knows is one of my favourites If I am honest, it is just a bit tight for her amazing breasts, but I have never dared tell her.  But I like it when it is pulled tight across her bust and you can just make out her nipples underneath.  And she looks so good in it at the moment with her tan.  She likes to lie out in the sun.  I remember that holiday last year – that was when we met – when I talked to her on the beach.  She was topless.  I just had to strike up a conversation with her.  That took a heck of a lot of guts for someone like me.  I think my prick showed its appreciation just a bit too much through my trunks when we were chatting.  She's got an even more extensive tan now: our balcony is not really overlooked.
She had tucked her arm through mine as we walked to the university.  She doesn't usually do that.  We normally hold hands.  She didn't talk much either.  She is normally such a chatterbox.  Perhaps she was giving me a bit of headroom – she knew how nervous I was.  I have to be totally honest, and this really is an objective assessment – she did look bloody hot and I felt so good when we walked into the lecture theatre, her heels announcing confidently her presence.  I noticed a couple of the panel follow her with their eyes as she took a seat near the front.
"He's going to be aroused, by getting aroused.  I am going to wake him up in the most deliciously erotic way I can devise.  He deserves a treat.  So I climb on the bed gently, hoping he'll stay sleeping.  Straddling him I begin to rub my bare pussy up and down his underwear in the hope of enticing his manhood into an erection.  I love it when he is hard.  He has the most fantastic penis: far longer and thicker than you would have thought for such a gentle, humble guy.  It's far bigger than any of my previous lovers.  To be honest, when I saw it for the first time after we came back from the beach in France I thought – I can't take that, it's too big!  
 
He might be big, but he is also very gentle. He always checks with me every move we make when we have sex.  I think he is aware of just how big he is.   If we change position there's always an: 'Is this OK?'  He's sweet like that.  And he never brags at all about the size of his big dick.  When I did at a party once, he went bright red and got really cross with me. 
Her warmth wakes me.  I had drifted off, but here she was on top of me, rubbing her pussy against my crotch.  I don't think she is wearing any knickers, I am sure I can feel her lips through my underwear.  I really want to make love to her.  I want to fucking celebrate.  I did it.  I did what she said.  I was bold, assertive, in control.  I got the bloody grant! And now I want her in a way, like never before.  I want to fuck her just a touch harder and just a touch faster.
She needs to be on her back.  That's how we are going to start.  So I move her there and I catch her eye.  I sense that she is saying to me with her look – over to you, I'm yours.   God, I hope she means this.  I reach for her pussy and start to stroke it and feel her start to handle my prick.   My cock begins to push against the cotton of my underwear; I feel her slit beginning to moisten.  But it's better if it is really wet, so I take my fingers from her gash and put them to her mouth.  I've never felt confident enough to do this before.  And fuck, she licks them, tasting herself, and leaves enough saliva on them to further lubricate her lips.
"He is in control.  He is fucking telling me what to do.  He just made me taste my pussy juices.!  And now I just want to surrender every bit of my body to him.  My arse, my tits, my legs, my face, my cunt.  Everything that is mine is his.  He slips his trunks down and frees his gloriously hard member.  But no sooner does he do this then he slips a finger inside me and reaches up and back for my G spot.  I didn't even know he was aware that I had one!  On his touch, my back stiffens and I squeeze his finger in grateful thanks with my pelvic floor. Right, so if he is going to push boundaries and show me something new, so am I.  I pull off the slip, and move my head to his by now resplendent erection and take his ample glands in my mouth.
He loves blow jobs.  No, more than that.  He totally adores them.  And now I am going to take him, far, far deeper than he has ever been before.  I have never dared do this with him before. But I reckon if I get my breathing right, and get the angle right I might just be able to take it.  All of it.   I squeeze his balls with my fingers and slide my mouth down his shaft.  I stop where I always stop –a  few inches down – then I go for it and push on until my lips touch his testicles."
She is not just giving me a blow job.  She's bloody well deep throating me! She's never put her lips so far down my cock.   This is heaven.  And now she is bobbing up and down, coating my cock with saliva.  It's glistening with slipperiness. I've got to give her a sign that this is fucking magnificent, so I start to finger her cunt again. I know that she loves it when I masturbate her.
She comes back at me with a delicious move.  She combines a twist from her wrist as she pumps me while she rubs my helmet against her tongue.   And now she starts to play with my balls too and sucks at them.  I want to join in, so I hold them together and she takes them both in her mouth.
"He is my master and he is laying down the rules.  I guess that he is what I have really wanted, but I hadn't been aware of before.  He smacks me on my arse a couple of times then pings my suspenders. I smile in appreciation, encouraging him to go further.
 
He takes my cue and turns me firmly.  He rubs my clit fast with the flat underside of his fingers, while also running them up and down his frenum.  This is so fucking brilliant.  He is making contact with both our most sensitive spots simultaneously. I can sense that he is hardening and he stops rubbing with his hand and pushes his cock deep inside me.  To keep him going I slide a hand under him to rub his balls."
She puts a leg over my shoulder, which lets me go deeper than ever before.  I think I have got this dominant role right.  She likes it.  Well, I might as well play the role fully and I grab her hair.  I hear a muffled 'Oh yes,' slip from her mouth which encourages me to hold her throat too.  She has fully surrendered to me.  To me!  God, I love her.  I have just got to kiss her.
She is amazing.  She's always been amazing, but especially right now. Right here with me this afternoon.  And God do I need to cum.  I flip her over on to her stomach and she presents her fantastic arse to me.  I see that tattoo and lick her from behind.  Ok, so this is it.   I am going to go for it.  I am going to push myself over the edge.
"He holds my hair in a ponytail in his final moment of dominance.  I love him and I have let him have me.  He pumps me and I feel his cock throb.  He is seconds away from cuming and he withdraws and wanks himself to orgasm over me.  I do like seeing his spunk against my skin: white against a tan.  But – he is not quite spent – and with the last few moments of hardness, he re-enters me.  
 
He still feels firm inside me and I milk the last few drops of cum out from his weakening cock.  He is totally spent and I reckon he will drift back to sleep in seconds.  Will all this appear like a dream to him when he wakes again?  I don't really care. It has been brilliant.  He never focuses so much on himself and it has so pleased me to please him.  But I haven't cum myself.  I have had lots of little ones throughout, but not that big one that blows your legs away.  
 
It's going to be my turn when he wakes up again."
The End
Read all about the wonderful author: PJA Woode
You can also listen to this story