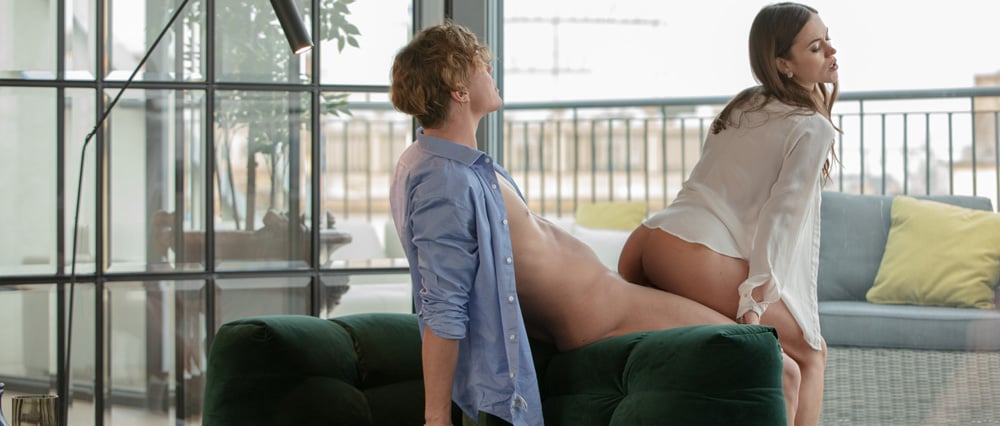 CITY BREAK - Story
Couples passionate erotic story of their sexually charged surprise encounter
Comment
"Do you really have to go tomorrow?" Ricky curled his arms around my waist as I stood at the sink. "You were away last week on business, and the week before."
"I'm sorry." I stared at our reflection in the darkened window as I scrubbed a pan. His head was beside mine, flopping hair falling forward as he nuzzled my neck. "I don't want to go, but…" I sighed.
"But it's a big deal and you've nearly closed it, I get it."
"I know you do, and I'm grateful. Perhaps when I get the promotion it won't be so crazy, I won't have to go away so often."
"Fingers crossed huh."
I tipped my head and closed my eyes. His bare chest was hot on my back, his body strong and solid, a brick wall. Ricky was my rock, always had been, since the first moment I'd seen him four years ago on the opposite side of a tennis court.
He'd booked to have a match with a friend, so had I. Fate had played her cards. Destiny had worked her magic. Neither of our friends had shown up—worse than usual London traffic—so we'd banged out a few games on the court, then banged out a few more aces back at his apartment afterwards.
Despite rolling into bed quickly our connection was more than physical, we weren't just another couple fucking. Not that I didn't appreciate his boyish good looks, his athletic body, flawless skin, and gorgeous scent, I really did. But his gentle, caring nature, mixed with raw passion gave me a heady sense of femininity and the warmth of being needed and desired.
I loved him.
I always would.
"Leave that pan," he said, cupping my breasts. "I have other plans."
I smiled and pressed my butt against his groin. There was an interesting hard wedge of flesh there.
"And what other plans would they be?" I asked, dropping the pan to the base of the sink, my brain already hot-wired to romantic sex.
"Ah…" He tweaked my nipples through my blouse and bra. "It would be boring to tell you, how about I show you instead?"
"Give me a hint." My breasts grew a little heavy, lust wending its way through my veins and over my flesh.
"It involves you on your back, naked, legs spread." He paused. "Me between your thighs, tasting you, licking your pussy, making you come."
"Mmm…"
"And then, when you've come once, you're going to do it all over again, but on my cock this time. I'm going to flip you over, take you from behind. You'd love that, you'd be gasping for more within seconds."
"Yes." I moaned softly. Ricky always got it just right when he fucked me from behind. His big cock hit a place inside me that no one else had ever stimulated. Another reason he was the one for me.
"Come on, Alyssa, let's not waste another—"
Beep. Beep. Beep.
"Damn," Ricky muttered,...
...to read the rest of this story please login or
register
to read the full story free.
Read all about the wonderful author: Lily Harlem