NETFLIX & CHILL - Film
Natural real young love sex as they enjoying chilling at home
Comment
Oh, give us some young love sex when everything is new, fresh and exciting where all that's important is exploring every part of each other, caressing and indulging, tasting every last inch of flesh.
When we hear, let's just "Netflix and chill" we know exactly what we're in for and it's not the new season of that medical drama you love. It sounds so easy, cool, casual and so damn sexy, a modern code word for something deliciously raunchy. Whether your looking for some hot couples sex videos or just some easy regular intimacy, this film sets you up nicely for some sexy at home lovin'.
We all know the feeling—trying to concentrate on the screen while electricity buzzes between you and that someone special sitting next to you of the sofa. You have no idea what you're even watching as you are all consumed with the tantalising thought that a finger might reach out to yours at any moment, igniting the embers that have been smouldering all evening, hinting at the prospect of some fiery passion.
Shot in the moody blue glow of the TV screen, this erotic film portrays the build-up and lust of a couple devouring each other while the film goes ignored, flickering and adding a lush hue to the young love sex scenes they are acting out.
Is there anything sexier than a hand reaching up into a woolly jumper to the pert sensitive naked breasts beneath? Don and Lovita explore every part of each other, feasting and tasting, treating us to some glorious oral with close-ups of tongues, pussies, cocks, this is a beautiful and indulgent evening of young love sex.
So if you were at all unsure of what an invitation to Netflix and Chill might involve, bookmark this erotic sex video for couples as a reminder of what you could be lucky enough to receive!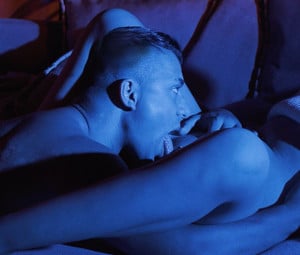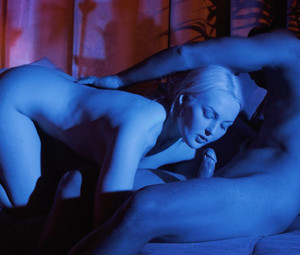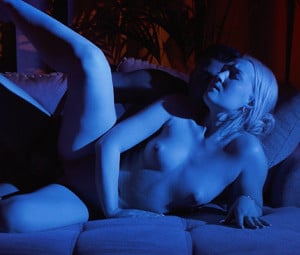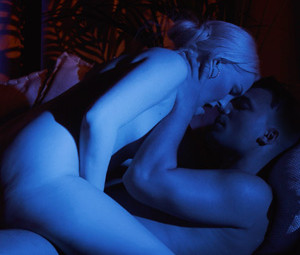 Other Films you may enjoy
Below is a selection of recently updated films and stories, just click on the image to view in greater detail