TAKE MY LEAD - Film
Sexy woman submits to her lover wearing a leather collar
Comment
Nothing like a little soft BDSM to add a fabulous touch of kinky sex and pleasure to any erotic film. However don't be alarmed, there is certainly nothing too hardcore in this sexy little film as woman submits to her lover. So those experienced may possibly step ahead, but just having an aspect of control by your lover who is primed ready to devour you brings an extra-heightened thrill to your sexual encounter.
I love lingerie porn for moments such as this, you can expect some sexy little wasps of lace and finery to grace the elegant body of the gorgeous Ria as she glides across the room behind her Edward. Her image thrown as we see her adorned, restrained in a leather collar and silver metal chains something that adds that image of control and submission. Yes, she does submit too. She submits to her lover who wants to enjoy every inch of her body and eat from her sexy lips within her thighs. This man loves to eat her pussy, arousing her juices and seek her sweetness. This yes has aspects of kinky soft BDSM porn but equally, it is very sensual as a woman submits to pleasure equally offering male pleasure and enjoyment of a female form.
Added to the leather collar, Ria also enjoys some sweet flicks of a leather crop to tingle her arse as she bends over in an image of submissive desire. Little flicks are carefully given as he enjoys the sweet sting to add to the sensation and focus her pussy has received.
This film rolls easily with some sexy positions where the gorgeous Ria enjoys being fucked and fingered, eaten and teased until she cums before ensuring Edward is consumed in her mouth. Certainly a sexy film of erotica and one to enjoy for your own entertainment.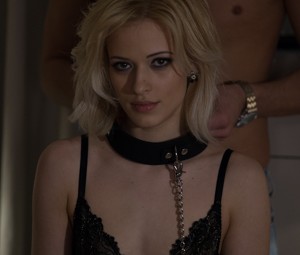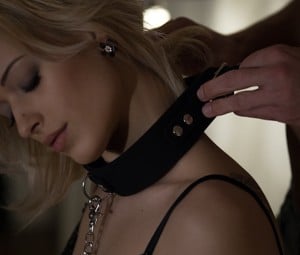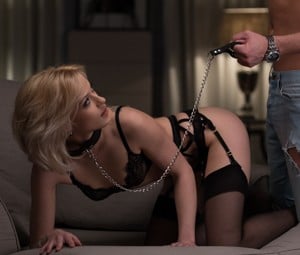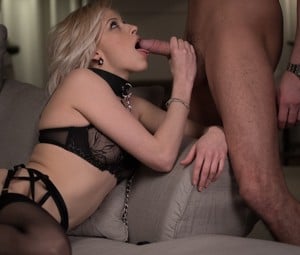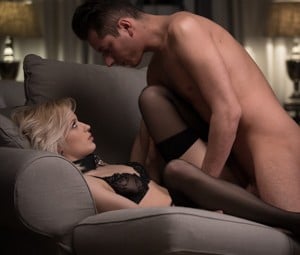 Other Films you may enjoy
Below is a selection of recently updated films and stories, just click on the image to view in greater detail