TASTY TREAT - film
The beauty of sensual oral pleasure sucking your man
Comment
Capturing this act of fellatio and the sensual oral pleasure of a sexy blowjob is what this erotic movie is all about. Jennifer's eyes sparkle as she enjoys feeling his hard cock in her mouth and is smooth and sensual as she plays her lips and mouth along and up his shaft. All for Ridge to do is to sit back and enjoy watching his girlfriend both pleasure herself and himself before he can't hold back any longer and cums in her mouth. 
When we think of oral sex and the many pleasures it can offer both men and women, one particular pleasure that always springs to mind is that of the lorded blowjob. An act that defines the ultimate in the giving of oral pleasure to your male partner and is most likely the first physical activity you may think of when oral pleasure is mentioned.
That is not to say that it is all about the man and his personal tool, as many women find the art of giving such intimate sensual oral pleasure which is immensely erotic and deeply arousing. Just the sheer act itself administered mainly by the mouth is very personal and sensual. Then, of course, the knowledge that such an act of penis worship will drive your man to such hardened arousal is what turns a lot of women on. The sensation of a physical change is such a significant and undeniable sign of your man finding the moment very arousing and sexy which you and your partner can both share and watch together. Moist lips, wet mouth some fabulous naughty eye contact and plenty of appreciative sounds will add to the moment. Certainly, don't rush, tease his big dick and change tempo as we see here with Jennifer and Ridge will add to both his and your pleasure.
However, the physical aspect is nothing unless acquainted with the element of your personal enjoyment and pleasure that makes this an erotic act you both can enjoy. It takes it from just a blowjob to a hot and very sexy blowjob. Taking your time to appreciate and enjoy is the ultimate key to a good horny blowjob.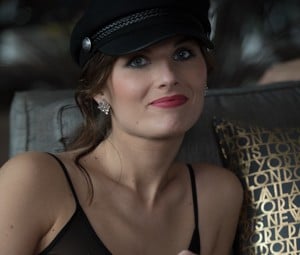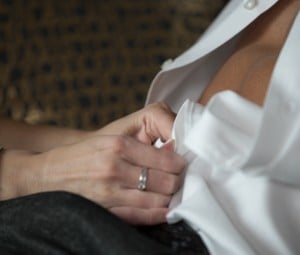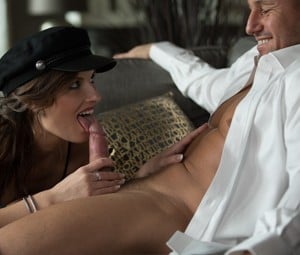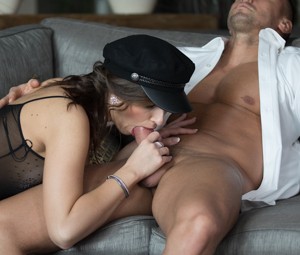 Other Films you may enjoy
Below is a selection of recently updated films and stories, just click on the image to view in greater detail