ROLL WITH ME - Film
Elegant woman alone and aroused masturbating in a car
Comment
Who is this mysterious woman who sits alone in her car, seductively exploring every surface around her in the dark? What does she sense as her hands glide with such elegance—is she reminiscing over times past while she seduces her mind and body into a state of erotic bliss? She sensually cavorts with herself, building the scene of this erotic sex video into a wonderful female masturbation video fantasy—a beautiful hot woman masturbating in a car.
Have you ever found yourself feeling aroused in an unexpected place? We can only imagine what Paula is thinking about as she checks her rear-view mirror, arousal suddenly upon her. Is she waiting for somebody? Or is she playing out her fantasy of being a lone woman masturbating in a car while the rescue truck pulls up behind and a sexy hunk catches her in the act? Now that would be something to get all hot and bothered about.
Paula, alone in the dark, those sexual feelings heightened by her predicament perhaps, opens her door to the night air.
Horny arousal takes over, and she needs more space to stretch out her long legs. She looks around into the darkness… is anybody out there? Clearly, this situation is becoming too much for her to bear, so she sinks into the back seat, melting into the delicious cream leather and letting her hands roam across her beautiful body. Teasing and seducing herself, she begins by arousing her erogenous zones, massaging her breasts and nipples while avoiding her pussy, so wantonly on display. Her legs are splayed, but still, she doesn't let herself touch.
Finally, her fingertips tentatively play with her exposed pussy. It's almost too much for her. Who knows how long she's been anticipating this moment… she could have been driving all night. Completely lost in the moment, she's living out her sexual fantasy as a hot woman masturbating in a car on the ultimate solo road trip.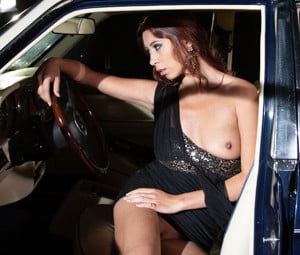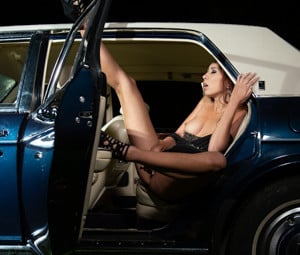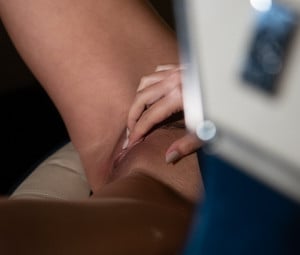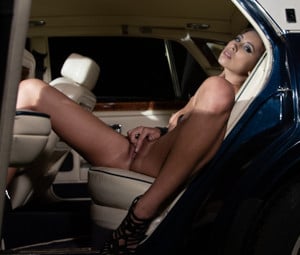 Other Films you may enjoy
Below is a selection of recently updated films and stories, just click on the image to view in greater detail