SNEAKY FUCK - Film
Couple grab the chance of a sneaky fuck
Comment
Let's face it, while we might not be able to quite do it ourselves at the moment, there is nothing more thrilling than watching a spontaneous sexy couple enjoy a sneaky fuck. The adrenalin and excitement coursing through our bodies at the thought of being complicit in a naughty misdemeanour is delicious. Just think of the excitement when both of you are more than up for the fun—that inner anxiety of possibly getting caught only adds to the intensity and sexual thrill of fucking. Naughty Lola is quick to instigate the moment, grabbing Ryan to her so she can devour his lips and mouth with strong meaningful kissing. There is little time to waste, their secret location is semi-hidden but they realise anyone could come by at any moment.
What have they snuck away from? Who are they most fearful will catch them in the act? What if you were there, hearing sounds that surely could only be made by illicit passion—would you approach, careful not to disturb them so you could naughtily peep and witness the lust as an unknown couple enjoy a sneaky fuck? Would you take yourself in hand, as I'm sure we all would, and partake in some sexy action of your own? Would watching this saucy secret dalliance inspire a naughty session later with your lover, re-enacting the fire and desperation for each other, so you too could become as consumed and lost in the moment as these two.
Or is your excitement location-based? To discover that perfect spot for sexy action, believing it to be far away from prying eyes where you can get right to the passion and craving that's been building since you found the place. Lola certainly makes the most of this secluded space as her lover falls to his knees worshipping her beautiful hungry pussy. Oh, aren't you desperate to be just like Lola and Ryan, throwing caution to the wind as they dive into pure abandoned pleasure. Just a gorgeous hot erotic sex movie where we get to indulge and watch a couple enjoy a sneaky fuck.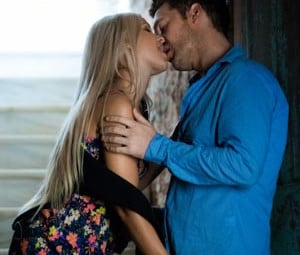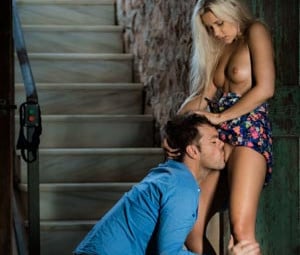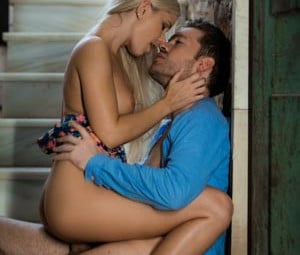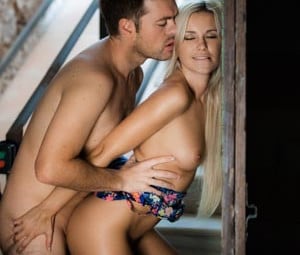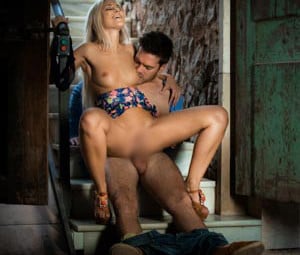 Other Films you may enjoy
Below is a selection of recently updated films and stories, just click on the image to view in greater detail