PERSONAL PLEASURE - Film
A lady enjoys a beautiful moment of personal pleasure
Comment
Standing under the bathroom light dressed only in a pair of white lace panties, Lovita paints an enchanting figure of feminine beauty. Watching her reflection in the mirror above the sink, she carefully slips on her silver earrings and jewellery taking the time to trace her fingers over her soft glowing skin. You'd be forgiven for thinking Lovita is getting ready to meet a lover, or planning a night out, but this is an evening of solo seduction just for her. And who better to spoil with your very best jewels and finery than yourself? 
In this moment of personal tranquillity, Lovita slides into her white linen robe and relaxes into the slow seduction of self-care, un-winding herself into a calm presence. Self-aware and content, Lovita enjoys deep relaxing slow breaths before turning on the faucet to fill the bath for more sensual luxury. With the warm water running and filling her tub, Lovita lies back on the chaise-longue, letting her body melt and become pliant as her fingers explore and arouse her body in this moment of personal pleasure. 
Languishing and adoring in her own arousal Lovita gives herself fully to being a solo female masturbating unashamedly for her own satisfaction and self-love. Splaying her thighs open, she reaches into her lacy panties, and we catch a tantalising glimpse of her knuckles moving beneath the barely-there fabric, teasing us as much as herself. At last, she stretches her legs high and peels off her knickers, ready for some deeper stimulation.  
Reaching for her clitoral vibrator (which can be purchased here) Lovita presses the sex toy between her lips onto her clitoris and coaxes a beautiful long climax from her wet pussy. She can't help prolonging the moment, coming again and again on the wave of multiple orgasms while the watery sounds of the tub enhance this juicy sexy moment.  
A beautiful solo female masturbating video of a sensual lady's evening of self-care and relaxation. We hope you enjoy watching and do check out our extensive category of female masturbation videos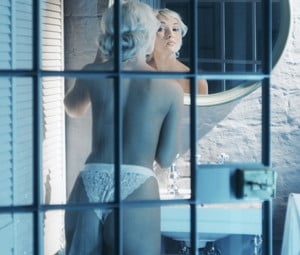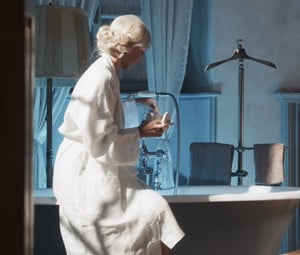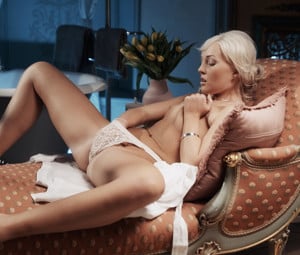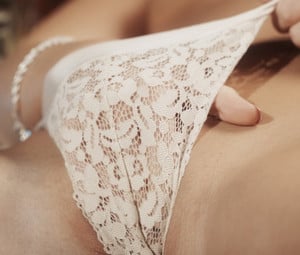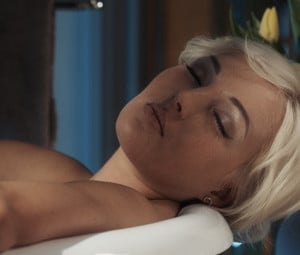 Other Films you may enjoy
Below is a selection of recently updated films and stories, just click on the image to view in greater detail