TEASEME - Film
Petite redhead in sexy lace arouses herself in front of her husband
Comment
Seeing an elegant woman, looking so composed, assured and beautiful. Yet not realizing that beneath all that refined grace there is a naughty sexy minx revealing her true self as she arouses herself. This is a sexy female arouses herself porn video of the pleases to be had from solo sex.
A delightfully erotic combination and a theme I enjoy playing with across my films and stories. Hence during this naughty hot female masturbation video featuring the gorgeous Katie, I enjoyed the concept of teasing your vision with two different views. What you see above the table is so different from what you see below the table. While we see the gloriously serene Katie looking poised in very sexy black lace lingerie, just tempting her lover as she arouses herself with her seductive look and smile. Yet knowing that she is enjoying gorgeously arousing pleasure from her fingers and gold vibrator bullet.
It is a passionate female arouses herself porn video of control, tease, elegance, and fabulous erotic seductiveness. I want to show how beauty and naughtiness can sit so well together and still be so erotic to watch. Her lover takes the simple delight of watching her before his eyes spread her legs and pleasure herself while she sits before him.
In the erotic story by Erika Foxx, she delights her lover with her wish to be aroused, showing him how much she wants his fingers playing with her body, to play and probe her body as she is doing so now for him while they sit facing each other down the long table. The eye contact and mesmerizing look add to this elegant style of solo sex film. But if you are wondering what happens after she crawls up the table, we have a second part of this hot masturbation video and tale, which will be published in the next couple of weeks.
Our beautiful girl, with perfect pale skin and a petite frame looks deliciously enticing in her provocative lingerie but shows how horny she has become and how much she wants to be taken on the table.
Her mind is deeply aroused, singularly focused, and so the tale continues.
Here is the continuation of this sexy female porn film called EAT ME.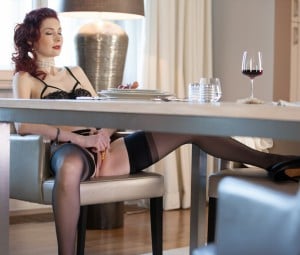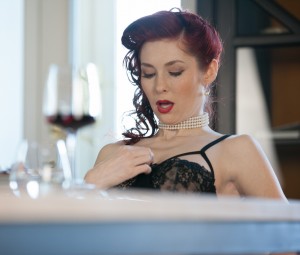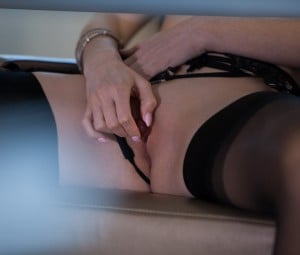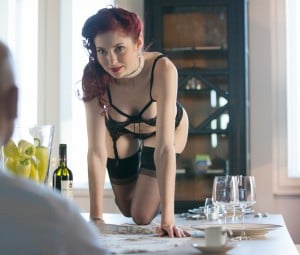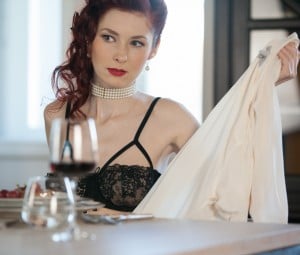 Other Films you may enjoy
Below is a selection of recently updated films and stories, just click on the image to view in greater detail