YOUNG LOVE - Film
Naked young lovers cavort down by the sea
Comment
Abandoning all restrictions of clothing, and baring their bodies to the elements, our naked young lovers cavort openly down by the sea in this erotic movie. There is a simple earthly aspect to their carefree playfulness and youthful lovemaking. It is as if they live in a world of natural beauty with few cares in the world to trouble them, their lives full of pleasure and passion.
From the first second these two appear on screen it's clear they have one thing in mind, and that's sex. Discovering a rocky secluded spot where they are free to indulge their desires and just frolic together, Chris and Anya are the absolute picture of naked young lovers.
What a joy to watch the sun bounce off and highlight their beautiful bodies as they entwine and explore without a care. With nothing on their minds but each other. Oh to find a spot just like this, with someone to wrap their lips around yours, feast upon your kisses and ignite your passion for some hot outdoor sex.
Using the jagged rocks to support them, our naked young lovers enjoy a good hard fuck at the mouth of a cave, overlooking the sea, what a view!
Summer loving indeed for these two as they take it up a notch and make the most of their secluded spot, Anya enjoying some deep and satisfying penetration from behind, and Chris most certainly taking his fill of the pleasure.
Young love really does run free in this erotic and light-hearted movie. If it's a good long hard fuck down by the sea you're looking for, this erotic video ticks all the sexy boxes. Right up to the final moment after our lovers have climaxed, their passion and desperation for each other's touch continues, feasting and kissing until it's time to pick their way back over the rocky beach and home.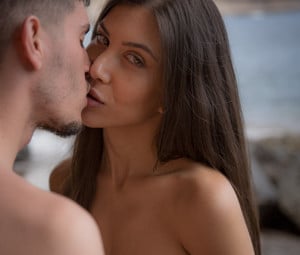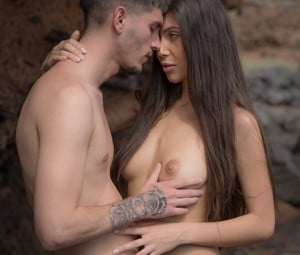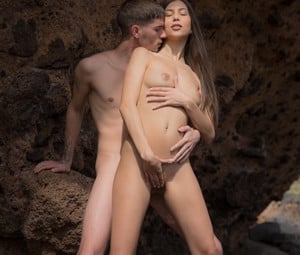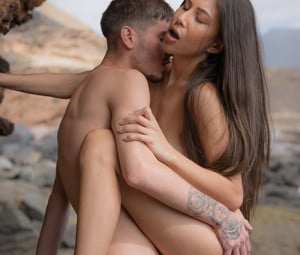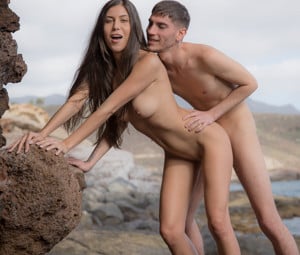 Other Films you may enjoy
Below is a selection of recently updated films and stories, just click on the image to view in greater detail