SUMMER BALL - Film
Lovers enjoy a spontaneous quick fuck outdoors
Comment
Just because you only have time for a quickie, doesn't mean to say that it's unsatisfying. Far from it, a quick fuck when spontaneous and in the moment can be so dammed hot. It can help rev up your sex together. Super slow with intimate foreplay, of course, there is a place for that, but fucking your man unexpectedly when looking gorgeous is pretty mindblowing. Ditching the bedroom our hot couple head for some alfresco outdoor sex and a fast fuck.
The night was beginning in this sexy erotic movie when Ricky, looking so debonair and suave in his evening shirt was entertaining Lola with some pre-dinner drinks. His hair slicked back from his shower only moments earlier he was smelling divine and looking every inch the part. The evening scene was perfect with corks popping our lovely Lola looking radiantly gorgeous in her sexy very accessible black dress. Her eyes smiling with pleasure as her focus was all over her man. It hardly took any time at all for the connection to be ignited and fuelled into action.
What had they been up to during the day to trigger such spontaneous sex? Had they enjoyed a build-up to their pre-arranged drinks, very likely some secret sexting encouraged with some dirty chat to stimulate their libidos.
Lola's sexy little black dress was so enticing, clearly worn knowing Ricky couldn't resist once he saw her. The thin spaghetti straps of her dress falling so easily away revealing her braless state and her beautiful softly tanned skin. Pushing away articles of clothing our passionate lovers got straight to the point and onto those erogenous zones of pleasure. His go-to moves actioned as his fingers worked their magic between her thighs. This was a high school style makeout where the focus was simple. Horny wanton oral sex, clitoral stimulation and some sexy deep penetrative fucking over whatever furniture was available. This was after all a quick fuck.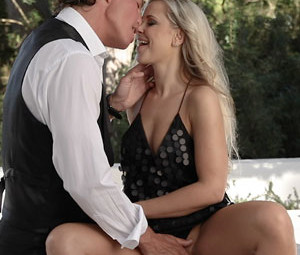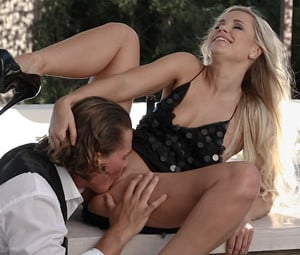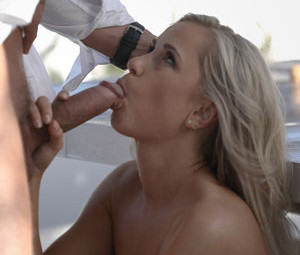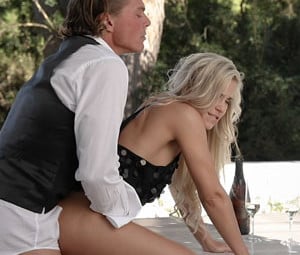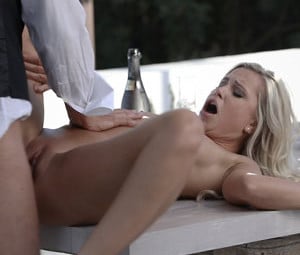 Other Films you may enjoy
Below is a selection of recently updated films and stories, just click on the image to view in greater detail