CAN'T RESIST - Film
Naked pleasures with your lover
Comment
Ahh remember the sun on your skin, the sheen of lotion as you rub it into your hot limbs. Aurelly is the picture of beauty as she prepares herself for a carefree day in the sun. Frolicking in the crystal-clear infinity pool in her dream location as the sunlight glints off her perfect breasts, she's a sight to behold. Indeed, when Jayden walks in to witness her solo fun, he has only one thing on his mind, to strip off and enjoy some hot naked sex outdoors with his stunning water nymph lover.
As soon as she spots Jayden, Aurelly can't resist his lure and joins him in their bright apartment. She wastes no time mounting him and riding him through his jeans, desperate to strip him off so they can indulge in fully naked sex. But first, she needs to taste him and sinks her mouth over his firm cock, an appetiser of the most delicious kind as they both build their desire. She devours him, feasting to her heart's content then comes back up for some deeply sensual kissing. Her pussy is plump and hungry for his attentions, but he knows how to tease and she loves to ride just the very tip of his cock, until we are all desperate for them to fuck.
What fun to have, taking the time to languish and adore each other's bodies while the sun beats down and the water laps and swells against the sides of the pool outside.
At last Aurelly welcomes her lover's cock into her, loving every millimetre as it slides in, it's exactly what she wants and needs and Jayden is expert as getting just the right angle for their naked sex adventure.
Yes, we can reminisce of fun sexy times where we swim and relax. This sensual erotic film is about those happy days and the pleasures of sex with a lover we find hard to resist.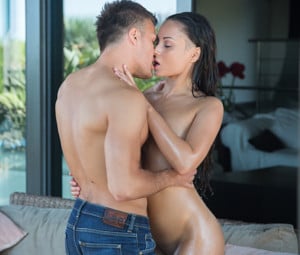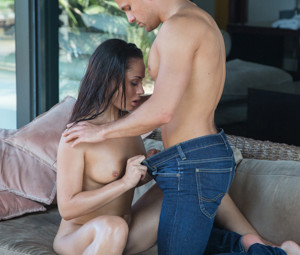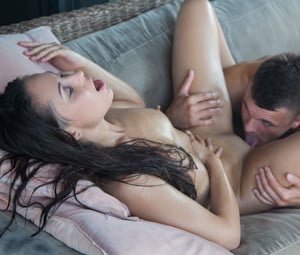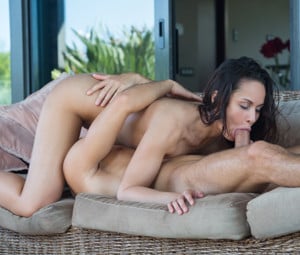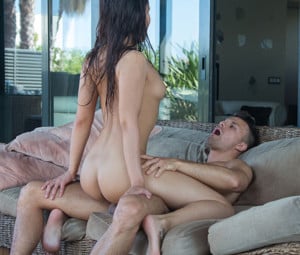 Other Films you may enjoy
Below is a selection of recently updated films and stories, just click on the image to view in greater detail