MORNING MOTEL - Film
Natural lovers in bed enjoy sex for pleasure and intimate connection
Comment
It is important that we take responsibility for how we portray sex online and thereby help normalise healthy sexuality and female pleasure. More often the perception seems to be that sex isn't for women, that the act is done to us rather than with us. Yet sex is one of the purest forms of pleasure we can share. So we love to ensure that we illustrate, as we do in this natural sex video, a caring balance between those involved and where women instigate and enjoy the naughtiness of the actions as much as their partners do.
In this earthy and beautifully natural sex video, Antonia is the first to wake in their simple motel room. Seeing her lover still sleeping next to her, she enjoys the sexual thought of arousing George under the covers. Smiling to herself, she slipes beneath the sheets to sensually stimulate his sleeping member, sucking his cock to his cheeky delight.
The joys of sleepy sensual morning sex begin and what a to start the day. George is fully erect by the time his eyes open, and it is a pleasant awakening indeed. These lovers embrace the intimacy and allow themselves to indulge in a good long sensual session to ease them into their day. We know that watching erotic movies and porn videos can really help build and boost our own libidos, so prepare yourself for some sexual cravings of your own while watching this all natural sex video to enhance and lift your sex life.
We are big fans of letting the loving unfold and just witnessing all the ways bodies can sexually entwine and bring so much physical pleasure to one another. Let yourself slide into the new day, relaxed, fulfilled and with that quiet knowledge of how it all began just a sexy memory away to recall whenever you feel like a sexy secret thrill…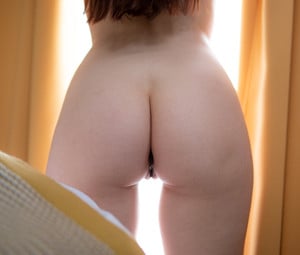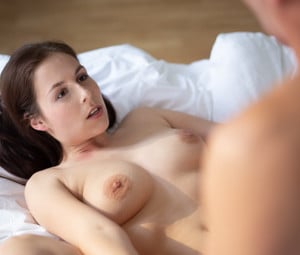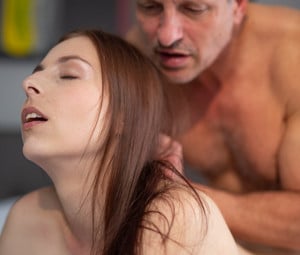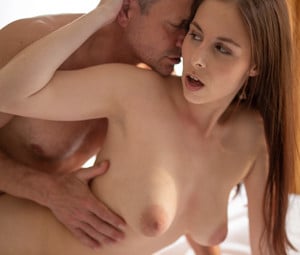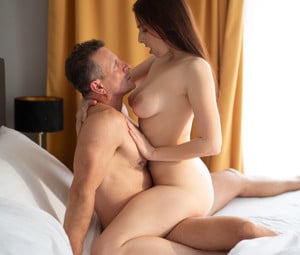 Other Films you may enjoy
Below is a selection of recently updated films and stories, just click on the image to view in greater detail