SKY VIEW - Film
Erotic couple enjoying hotel room sex
Comment
This film is a sexy little story focused on some hotel room sex featuring a man's paid for desire and their time alone in his room. Alexei is a hungry  man who knows what he wants to enjoy. Tina on the other hand, is a very seductive and delightfully naughty vixen he just doesn't ever tire of meeting. Dressed, as he would wish in provocative body hugging lack sheer silk and lace lingerie with sensual stockings and killer heels, she knows just how to turn him on visually when he first clocks eyes on her walking into his room. When you read the erotic story SKY VIEW, his inner thoughts will be revealed as he stands admiring his personal view in his room.
The scene is set amid his hotel room high above the city with views all around, and it adds to the mood of their sexual and rather spontaneous encounter. Just as the sun goes down, the scene begins and you are quickly caught up in their very sensual and intimate time. The steamy sex is very horny as it plays on the female fantasy of being a cherished object of desire that a gorgeous and powerful man wishes to pleasure. Enjoy imagining being in this scene enjoying your own hotel room sex as you watch how he gives her body such delicious attention, feeling and exploring her perfect shape.
I am delighted also to be featuring a new male model Alexei with his very hot muscular physique, something I know you girlies will love to look at. He is utterly gorgeous too. I hope you will enjoy all the additional styling of this video and the very catchy music, which accompanies the film. It is full of pace and has the perfect edgy beat, which really sets the tone of their kinky, fabulously sexy encounter of two lovers enjoying meeting just to engage in hotel room sex.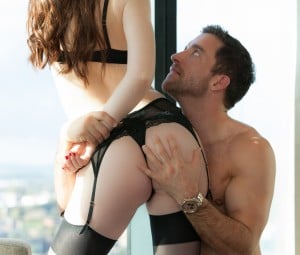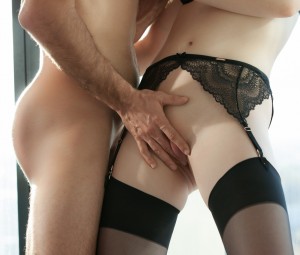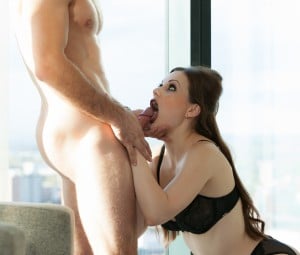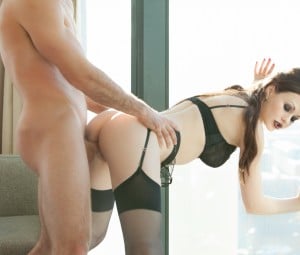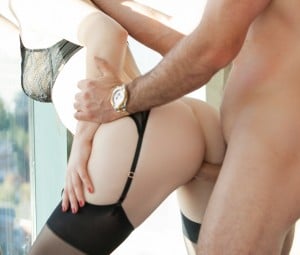 Other Films you may enjoy
Below is a selection of recently updated films and stories, just click on the image to view in greater detail