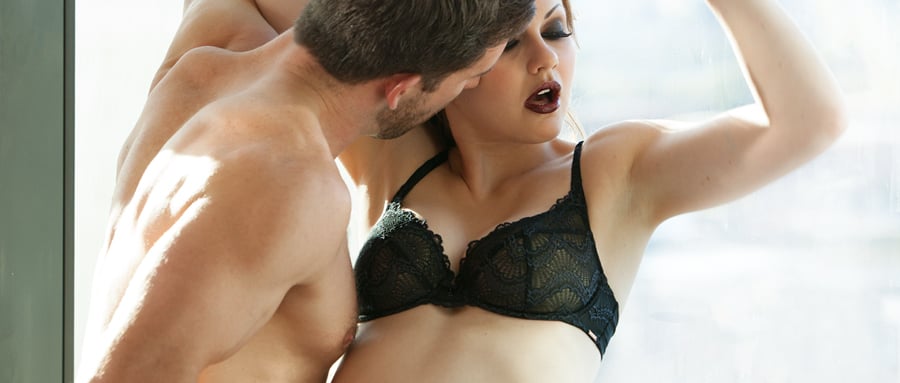 SKY VIEW - Story
Hotel room sex with a sky view
Comment
I knew the view would be awesome. Spectacular even. A perfect vision just before my eyes. What a goddess of pleasure I have in my reach. A feast for anyone, any other red-blooded male. So my perfect scene, flesh revealing, the required amount of lace encasing a body and then the stockings, skin tight and all the way up a pair of slender legs to an edible gap of delicious thigh before yet more lace. What else does a man need to look upon in his hotel room? To look upon anywhere? This is the ultimate view I like to see, no other pleasure comes close.
I stand back and admire her for a few moments, just savouring the opportunity, enough to get my horn levels soring and my mind focused on pure sexual need. She makes me smile just to watch her. My fucking sexy fantasy. I watch her cavorting before the depth of floor to ceiling window, parading her body for all to see below, but she is dressed for me, she is dressed to please.
It's not the first time we've met. But having met the once I knew that I wanted to ask for her again, plan another meeting. I think she likes me, the way she reacts in my arms, she appears to enjoy our little kinky fun we have, our moment of hotel room sex. I certainly couldn't resist another chance to see her again. Even though we're not a couple, fucking her is earth shattering. Its like she knows my every dark desire, consuming me whole in the moments when were together.
I watch, as she flaunts her body from high above to anyone who might be looking. Quite the show I am sure, it's a show for me though, I paid and I'm in the front seat watching, taking in the full glorious panorama of all that body and lace.
Standing now my body bare against her, I feel the warmth of her skin and inhale that sweet body scent of hers as I touch her neck with my lips. These are needed kisses that I plant up her neck while my hand naturally starts to feel over the smooth shape of her arse. Just feeling the curve of her satin skin makes my cock twitch. This body so made for pleasure, just drives me crazy. I keep stroking her, caressing the flowing skin under my hand before I feel the urge build and my hand quickly moves away and returns with more pace. I know the spank will send a sexy shudder through her. I caress and rub her slightly reddened skin, warming her beneath my fingers before repeating the chastisement that I know she loves. Seeing her respond to my control fuels my horn levels further, my mind so locked in this singular moment...
...to read the rest of this story please login or
register
to read the full story free.
Read all about the wonderful author: Miss Frolic
You can also listen to this story