OUTDOOR SEX - Film
Horny lovers enjoy hot outdoor sex in the sun
Comment
The sun is known to arouse and build our sexual appetite and fuel us with a desire and passion for pleasure and hot outdoor sex. So as it beats down against this old walled property on the edge of the village, our two naughty but very spontaneous lovers can't help themselves but try and find a quiet spot where they can enjoy each other's horny bodies.
Sneaking along, hoping nobody is nearby who might notice their physical desire and want for each other, Nick and Penelope hide against the wall before their hands are quickly all over each other. Frenzied pleasure, hot kissing and spontaneous lust soon takes over as they grasp the chance for some sexy hot fun while the sun beats down.
Penelope's skirt is quickly hitched up as hands fumble quickly into cheeky little panties as Nick is clearly far too horny and aroused by his girl not to enjoy the delicious Penelope in this very pretty and naughty erotic video. There are those impromptu moments as these lovers clearly show, where desire takes over and the opportunity of passionate lovemaking outdoors is all their focus is about. Naturally, they don't wish to be caught and their haste in finding and satisfying their sexual urge is evident. This is all about that moment, fast, meaningful, not necessarily comfortable, hot outdoor sex, but satisfying each other's bodies as best they can while against a wall slightly hidden from view.
There is a wonderful feeling of carnal lust, it's raw, playful, and most definitely hot. Just seeing Nick's cock ready for action at any moment and the gorgeous Penelope loving the thrill of having Nick again inside her before they have to separate and go their different ways.
We hope you enjoy watching this hot couple sex video and get lost in the artistic porn film.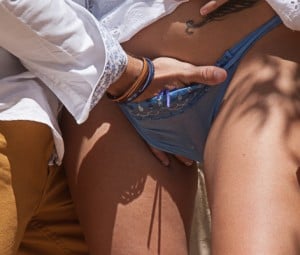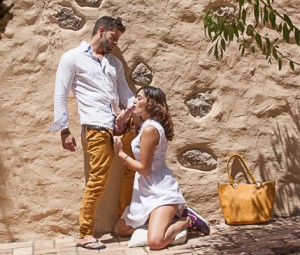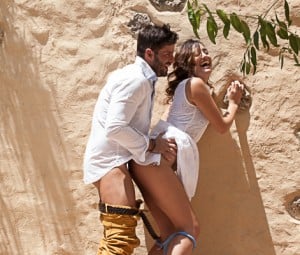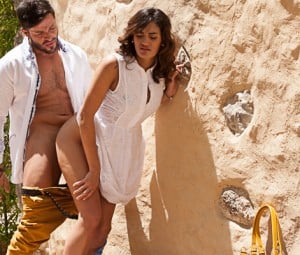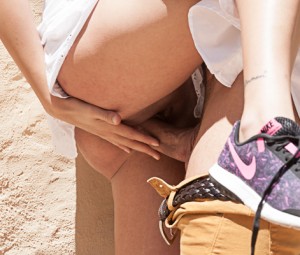 Other Films you may enjoy
Below is a selection of recently updated films and stories, just click on the image to view in greater detail