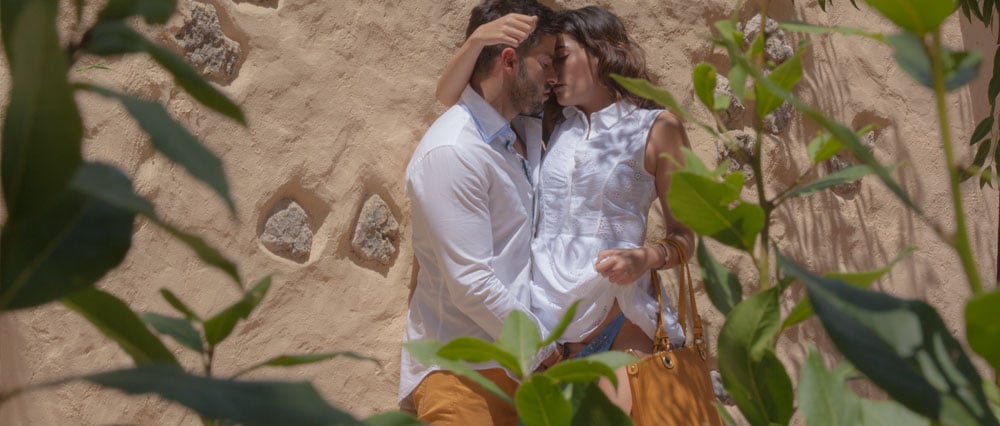 OUTDOOR SEX - Story
Arousing outdoor erotic sex story
Comment
Hola Araceli,
Saludos desde Ibiza. I want to apologize in advance for what I am going to tell you, but you are like a sister to me, amiga, and I have to unburden myself to someone who can hear my passions of outdoor sex.
So where do I begin? I'll start from the beginning… Yesterday, my sister Selena and I rented a Vespa and drove to the north of the island, where we found a secluded cove with the most pristine waters. We had it all to ourselves, so I got to spend the whole day taking the sun and finally trying to rid myself of those hideous tan lines.
I don't know if it was the day's heat or what, but later that night, I was feeling a sort of body high, as if I was floating on a cloud. I wanted to stay in and order room service, but Selena was in no mood for that. She wanted to party. We decided to go for a small dinner near Port d'Eivissa and I agreed to see where the night took us. I dressed in a casual white summer dress, hoping that the informality of my outfit would force me back to the hotel before anything got too hectic. But it didn't take long before a rowdy group of Irish boys at the restaurant started chatting us up. I tried to give her a hint, but Selena was having too much fun with the handsome one—you know her, she loves that silly Irish lilt.
Pretty soon, I was feeling alone and ignored, and I was plotting my escape. Before I knew it, the boys ordered us all a cab and we were heading to Pacha. I tried to object, but they Selena insisted, and I decided to go, if only to support her. When we got there, I was bored. Irish boys only know two things: how to drink and how to laugh. And here I am, a lowly Spanish girl who just wants to...
...to read the rest of this story please login or
register
to read the full story free.
Read all about the wonderful author: Dean Cassady