HYPNOTISED - Film
Sexy woman indulges in an outdoor, midnight moment of self-pleasure
Comment
A hazy forest solo sex scene lit with 70s psychedelic colours, this is a fabulous artsy take on the freedom of female pleasure and self-love. This hedonistic sex video will transport you back to the 60s and 70s free love era with flashes of hippie styling and a focus on self-pleasure. 
Listening to her body, Katie takes control of her own desire, caressing her curves, and taught nipples. She slides her teasing fingers between her already wet pussy, closing her eyes and letting herself sink into the lust and need flooding her senses. Is she asleep in her own bed, her mind flashing into a fantasy of exhibitionism in the woods at midnight? Or is this a glorious reality, neon colours creating a whimsical world between the trees where she can let go of her inhibitions and lose herself in her outdoor sex dreams. 
Taking herself from behind by pushing her hand beneath her body, she can give the illusion of being fucked by a stranger in the forest. Her sounds of pleasure ricochet through the surrounding trees as the evening mist sets in… Imagine coming across this horny woman creating a scene of forest solo sex just for you. If you go down to the woods tonight, you really are in for a big surprise. Neon lights guide your way to this forest nymph writhing in the glow, her glistening pussy on show as she indulges her midnight need. 
As her fantasy increases in vividness, so does the rhythm of her fingers as she bucks and spasms on the white bed sheets, squeezing her hand between her bare thighs. 
Dressed in soft leather bondage lingerie, she takes out her metallic purple bullet sex toy. Replacing her wet fingers with the pulsing vibrations, her eyes close once more as the building pressures send her into a state of sublime bliss. 
As she quietly climbs off the bed and disappears off into the misty midnight distance, you're left wondering… was it really all a dream?  
We hope you enjoy watching this forest solo sex erotic video.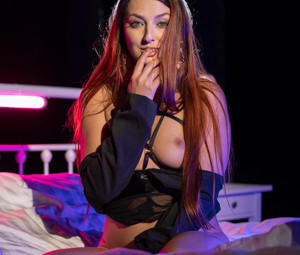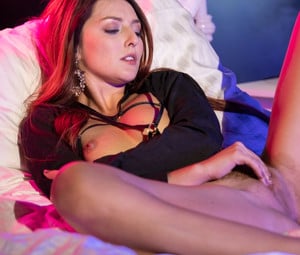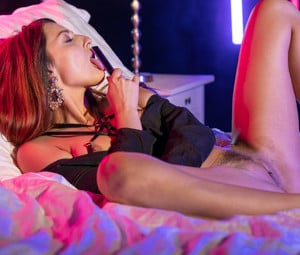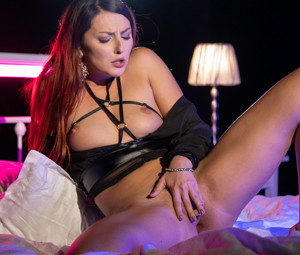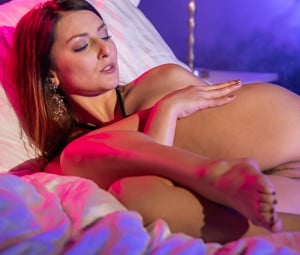 Other Films you may enjoy
Below is a selection of recently updated films and stories, just click on the image to view in greater detail