WATCH NIGHT FALL - Film
Romantic kinky couple have outdoor hotwife sex with stranger
Comment
A delicious summer boho-styled hotwife threesome porn video, we hope you enjoy watching this kinky sex film. 
On a warm hazy afternoon in an awakening spring garden, our lovely lady Jenifer lies beneath a delicate white gazebo, surrounded by fairy lights and floral bouquets. It is the perfect setting for some hot outdoor romance. Trailing her fingers over her smooth thighs, the atmosphere shifts—a glint in her eye sparkles as she teases the hem of her white summer dress. 
As dusk settles, the warm air has cast an erotic lustful spell on the day, igniting her kinky imagination for hotwife sex. Her husband sits across the lush lawn, watching her watch him as she tugs the dress higher, exposing her smooth pussy to the sultry heat. 
Smiling coyly from her garden daybed, she spies him fingering soft leather handcuffs. A frisson of excitement flares as he approaches and gently, yet commandingly fastens her wrists to the bedhead.  
He settles back into his chair, watching from afar as a stranger approaches his wife, lying helpless and wantonly spread open. Viewing the scene of his wife's splayed pussy beings licked and sucked by another man, Ridge's own lust builds. He reaches into his pristine white shorts, wrapping his fist around his hard dick as he watches his wife live out their hotwife threesome porn fantasies. 
The stranger is soon balls deep, fucking his wife in full view while she whimpers and stares into her husband's eyes, willing him to come and join in. At last, he needs the reality of flesh on flesh and goes over to join them, lavishing his wife with the attention she demands. 
A hotwife threesome porn video filled with the surprises of outdoor stranger sex. Read our magazine article on compersion to see if watching your lover be fucked by another before joining in the fun, is the kink you have been looking for.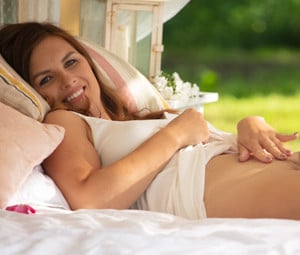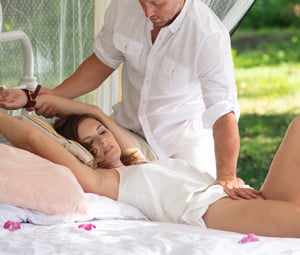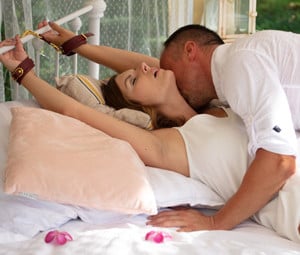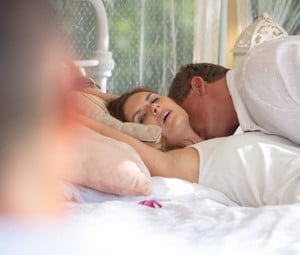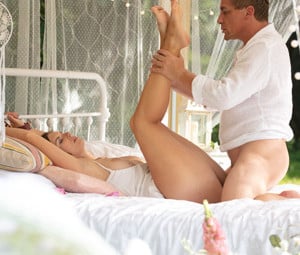 Other Films you may enjoy
Below is a selection of recently updated films and stories, just click on the image to view in greater detail