Erotica is one of the most underrated genres in literature. It is often scorned, left out of literary prizes, and often not seen as a true intellectual storytelling platform.
Well, I'm here to say that in my opinion written erotica is one of the most important genres in literature. You can explore characters through their internal sexual dialogue in ways no other genres can touch.
The importance of erotica is that it can deal with the heaviest of emotions and bring them to the forefront of the psyche. It can help to unravel the complexities of being human with all its nuances and depths.
Yes, erotica can also be some good old titillation for titillation sake but what's wrong with that? It is a true skill to be able to turn someone on with your words alone. Very few get it right— especially in the more mainstream books. Think of the Bad Sex in literature award. Oh, how they mock high-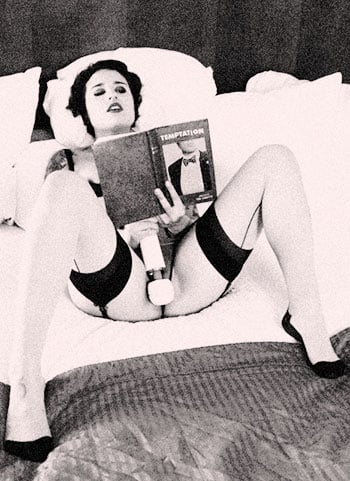 brow authors for their inability to create believable sex scenes. And that's the thing—the sex scenes have to be believable. In all cases. From billionaire bad boys, to reverse harems. The author has to make you believe every single bit of chemistry between characters is real.
Erotica is a genre that can explore all other genres. You can have sexy sci-fi, sexy-romance, sexy-comedy—everything can be spiced up with a little bit of saucy action.
And romance and erotic romance readers have an absolutely voracious appetite for these words. According to this report from Bookstr in 2017, the romance genre alone took in double the revenue of the next genre on the list.
So what? What do I get out of reading a saucy book? Here are our six all important reasons why you need to get yourself hot and bothered between those pages…
1- It's a turn on
Good erotica for me, is when I fall into a sex story, engage with the characters and barely realise the storytelling is turning me on. That is until I have to take the book into one hand and dive the other down between my legs, where I can feel where the words have already cast their sexy spell. And we all know that increasing blood flow around your body is a great way to keep oxygen flowing—it's good for your health!
2- It's escapism
The importance of erotica is that it is a safe place for you to enjoy and explore your fantasies. Because we are rarely taught about our erotic minds, it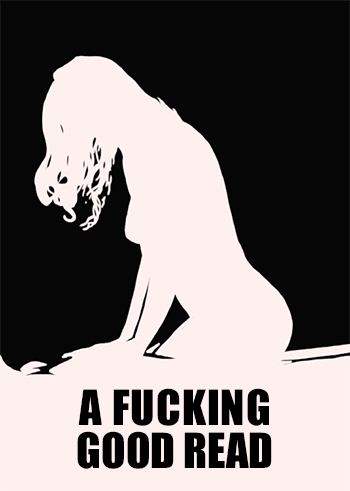 can be a shock to find ourselves feeling turned on by something random or taboo. The importance of erotica is that it helps put those fantasies into the realms of normality. After all, if someone has written it, they've clearly thought about it too.
This was a revelation to me when as a teenager I read the Nancy Friday series of books, Women on Top, Men in Love. They were where ordinary people sent in their sexual fantasy porn and Nancy compiled them into a book where she added a commentary between each. To a young mind, it was important to see that fantasy is just that, fantasy. Just because you are turned on by the thought of being chased through the woods and mauled by a sexy bear doesn't mean you actually want to do it. But exploring it in your mind and nurturing your visual sexual imagination is hot AF.
3- It can awaken libido
If you're struggling with your libido. Possibly feel like you have a sexual block due to stress, hormones, or a whole myriad of normal everyday pressures. The thought of masturbation or sex may feel like one more pressure. Taking a bath with a sensual well-written book, or glancing through some erotic galleries can really reawaken those sexy feels, and in turn, help with relaxation, which in turn, can boost libido.
4- Strengthen relationships
If you share or read out an erotic story passage to your lover, you might be surprised at how responsive they are. It may feel a little embarrassing to read a sex scene aloud, but give it a go. Even if it ends in the giggles, laughter is one sexy way to start up some hot raunchy action!
5- Introduce new things
Erotica can be a wonderful way of articulating a desire you couldn't quite put your finger on. We all know how kinky experiences soared after the 50 Shades boom. However, there are so many other kinky sex fetishes and sexual variations that you might never have thought of, as gentle as a feather being swept down the back of the neck, to a full-on electrastim extravaganza. Sometimes erotica can open the doors of possibility to your sex life.

6- Relaxing
Yes, reading erotica might get you a little hot under the literary collar, but what better way to end the day than indulging in a little bit of fantasy. Romance and erotica can be gentle and soothing.
Of course, as I mentioned before, erotica comes in many forms. From dark, feral horror to light, saucy rambunctiousness, but most likely will lead to the need for a little bit of solo play. Even if that's not sexual female masturbation for orgasm sake, but a trace of your fingertips down the inside of your elbows. It is still releasing that all-important oxytocin to help with those lovely feelings of calm and peace.
And don't just take my word for it—Rachel Kramer Bussel,  editor of the Best Women's Erotica of the Year series has this to say:
"In addition to arousing readers, erotica offers them a space to learn about sexuality in all its forms and open their minds to a wide range of sexual possibilities. Reading or listening to audio porn is an excellent way to discover your own fantasies and tap into sexual desires or simply see what turns you on in this fictional realm. It also offers readers the opportunity to use their imaginations as they follow along on the journey the author has taken."
So there you have it. The importance of erotica is that it is essential for your emotional, physical and sexual wellbeing! You can peruse our fine selection over in our free erotic stories category right now.