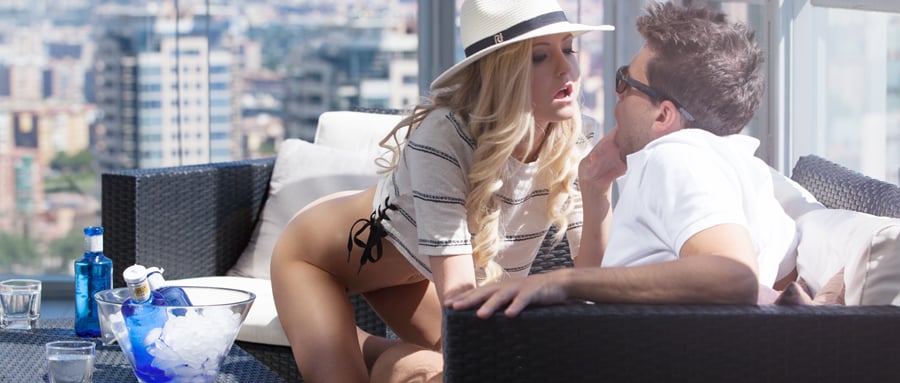 FUCKING HIGH - Audio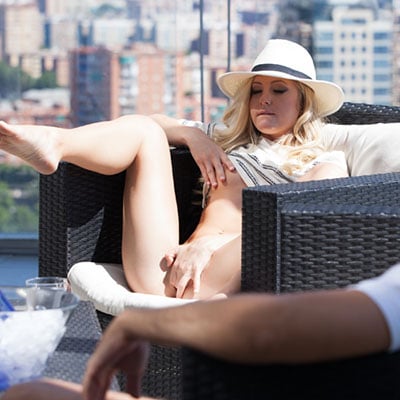 FUCKING HIGH - Audio
My sexy hotwife – lustful passion with a stranger
Comment
Let this naughty hotwife sex audio story by Kenny Wright evade your ears as you listen to the lustful interest Sicilia shows to a random young, dark-haired Italian Andreas.
While away on a trip, Sicilia and her husband decide to play out a game, one they have played many times before, which involves her seeking out a would-be lover of her choice to fuck. It is a game they both enjoy but one that is fraught with complex emotions.
The illicit encounter begins when she catches the eye of the dark European, Andreas over dinner. This first sighting harvests a growing interest in Sicilia fuelled at first by her husband's encouragement.
A mix of jealous insecurities are soon laid bare in her husband's emotions, as he plays the part of voyeur to his wife's misdemeanours. Played out before his eyes, his errant wife pursues her lover with a passionate desire. Always in his mind is the possibility that could this interest be more than just a few moments of carnal pleasure. One may question, is she still my sexy hotwife?
Read all about the wonderful author: Kenny Wright