VINTAGE SHOOT - Film
Sensual vintage style sex movie and photo shoot
Comment
Oh, surely we've all dreamed of being in the decadent heyday of a bygone era, draped in our finery with a devil-may-care attitude and some vintage style sex. As Victoria leans in to have her lover Kristof light her panatela, oh how we wish we could be there, pearls hanging at our neck, brushing against that sensitive spot between our breasts, where a beautiful corset is clasped. This is an elegant delightful trip as we take you back to some glorious days of vintage style sex and sensual pornography—those moody moments of intimate clothed sex and ladies laced in basques for the boudoir. Here our lovely Victoria we fondly call Sisi is entertaining her young budding photographer who is keen to ensure he captures her beauty and charm. His muse who offers him more than just a few captured photographs to treasure in this erotic sex video.
The photographer adjusts her lingerie here and there, his touch lingering before setting up the shot.
Sitting serenely in her undergarments of lace, suspenders and stockings, Victoria smoulders before her lover.
She takes to posing seductively perhaps a little too easily and the temperature soon rises, her sexy stockings and corset frame her stunning body and leave us in no doubt as what is to come next during this shot. This is especially true when she reaches to Kristof's suit trousers and we witness the bulge that has formed telling us of their mutual desire to get down to some vintage style sex. A pair of classic beauties in stunning surroundings, all leather Chesterfields and mahogany bureaus, you won't be able to take your eyes off these two as they feast on each other in the delicious low light.
The atmosphere sizzles with chemistry and the confidence of a woman who knows exactly what she wants and how to get it in this hot lingerie porn video.
Cast aside your modern-day inhibitions and get down to some vintage style sex.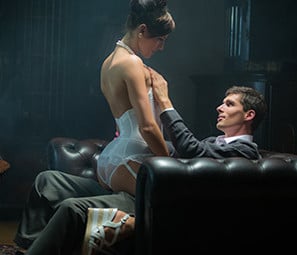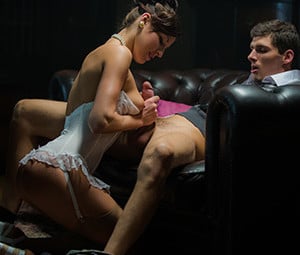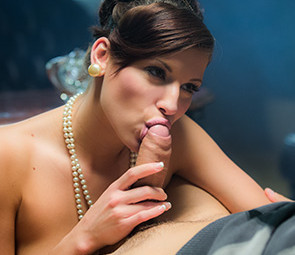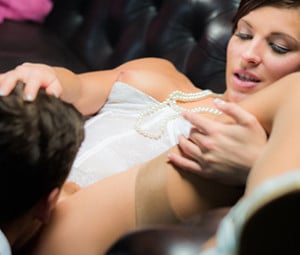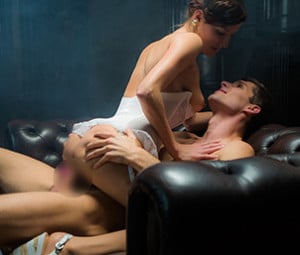 Other Films you may enjoy
Below is a selection of recently updated films and stories, just click on the image to view in greater detail