NAUGHTY KNICKERS - Film
Sniffing wife's naughty knickers film
Comment
This beautifully filmed sniffing wifes knickers sex video is of a loving couple enjoying some sexy fun one morning in their bedroom. But don't be fooled by the cool fresh whiteness of the elegant scene, there is some very explicit naughty action that these two lovers Max and Stella enjoy.
Stella with her innocent look and pert bottom is a very hot brunette. A naughty pleasure you will certainly enjoy. Max with his muscular frame, gorgeous toned abs and delightfully cheeky mind, enjoys a hot blowjob from Stella in this passionate female friendly porn film.
Waking up one morning in their delicate white bedroom our horny hot blooded Max finds the sight of his pretty girlfriend lying next to him too beguiling and engaging and quickly turns his full attention to her. His sexy lingering kisses and gentle caresses over the lovely curves of her body get him seriously aroused. With his teasing moves, he manages to remove her out of her little naughty knickers before she ups and leaves the room for a little while.
Left in a state of horny eagerness, and no girlfriend to enjoy he continues his own pleasure. Thinking himself to be alone he uses her knickers to smell her sex and fuel his lust further while stroking his strong hard-on and wanking himself. However, maybe she saw more than he thought when she left the room. Seeing him looking so horny lying in bed waiting for her, she returns with heated desire and in a greater state of need, leaping on the bed and straight onto her man. They then both engage in some very hot explicit sex leaving them more than satisfied.
We hope you enjoy watching this very sexy sniffing wifes knickers porn film.
The story is written by our erotic author F. Leonora Solomon entitled NAUGHTY KNICKERS here you can enjoy Leonora's story of these two lovers and their morning of sexual pleasure.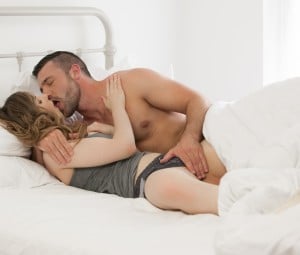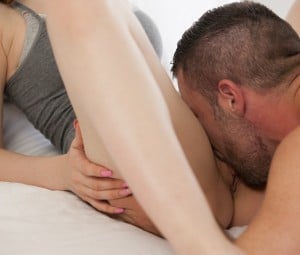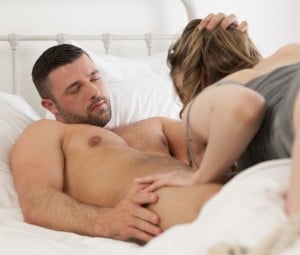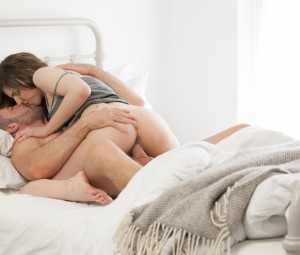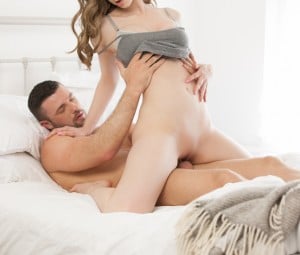 Other Films you may enjoy
Below is a selection of recently updated films and stories, just click on the image to view in greater detail