TEASE THE BOYS - Film
Sensual woman enjoys the tease of intimate sex
Comment
Teasing the boys is exactly what's on Leanne's mind and she intends to do it in this sensual intimate sex video. From the moment we witness her delicate feet in her killer heels walking towards us, we know we're in for one hell of a treat. Looking straight into the camera, her sultry gaze captivates us, casting a spell of sheer seduction. Leanne has spared no expense nor attention to detail to her exquisite appearance and knows she looks sexy as hell and completely irresistible in her fine lingerie.
Her body is draped in beautiful sheer black lace, complete with stockings to elegantly define her long legs. Cavorting for the camera, we know she is making this sensual intimate sex video primarily for herself but we are just lucky enough to be taken along for the ride as she teases the boys mercilessly with her incredible body.
Every so often she looks directly into the camera, pulling us in, making us feel like we are the only important thing in her world when we so tantalisingly know, this show is most certainly put on for many lucky voyeurs.
We can feel our own tiny hairs raise on our neck as her feathery touch grazes down her expensive earrings shimmering enticingly. Oh, wouldn't you just love to caress there, watching as it's your breath that raises the goosebumps on her perfect skin, knowing it's you that's bringing this stunning goddess the pleasure she so clearly craves.
With a hint of a smile, she begins to disrobe, working us into a frenzy as she explores and teases us. The way she lets her hair slide through her fingertips then cascade and fall, the action mirrored as she seductively removes her bra. Leanne is so commanding and in control of her own desires, we have to just sit back as she finally lays hands on herself, indulging and loving her body, sinking into her own delicious desires.
As the music fades and Leanne's gasps of pleasure take over, we know we are in for a truly intimate lingerie porn sex video.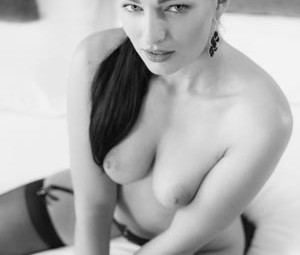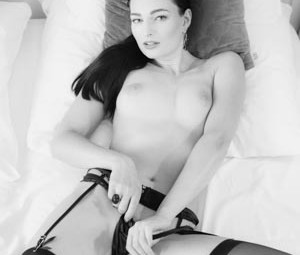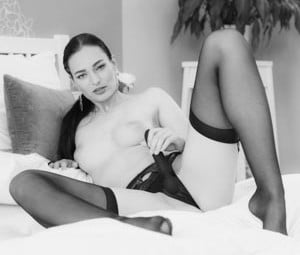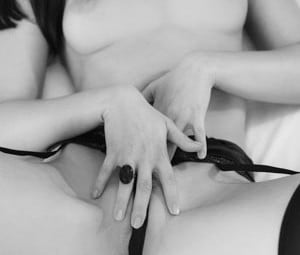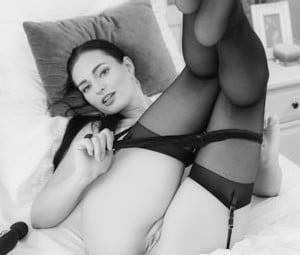 Other Films you may enjoy
Below is a selection of recently updated films and stories, just click on the image to view in greater detail