BLOW ME - Film
The naughty pleasure of a sensual erotic blowjob
Comment
When it comes to acts of oral sex, we most likely think of the mighty hot blowjob. So often referred to as giving head, or the act of fellatio, it is the wonderful act of stimulating a penis in various ways using your mouth. The pleasure is as much with the giver as the receiver for a sensual erotic blowjob; it is an interplay of dominance and submission focusing on a delicious hard member.
Let's face it, it must feel pretty amazing for those with a cock, that sensation of a warm wet mouth wrapped around a hardening shaft and head packed with sensitive nerve endings. Oh, the pleasure it must bring to be teased and aroused in such a way. Just looking at Ridge's expressions as his real-life partner Jenifer slips under the table to bring herself perfectly in position to take charge of his dick, shows he knows exactly what's coming next—one very hot and sensual erotic blowjob.
His cock springs from his trousers in anticipation of her mouth which soon engulfs him, pleasing and teasing him in all the ways she knows he loves.
Ensuring he can both see and hear her ministrations, Jenifer positions herself perfectly between his legs to perform the beautiful and incredibly intimate act of oral sex with her lover.
There are so many ways a good bit of fellatio and a sexy blowjob can be played out—from rough, hard face-fucking, to pure white-hot feasting and devouring—right through to this delicious scene where we take things a little slower. Here our lovers give time over to performing the slow indulgence of a sensual erotic blowjob. They are so easy in each other's company; this is a beautiful example of two people sharing their lives and loves in every way. There is a misconception that the sexual spark might fizzle out in a long-term relationship, but we're here to show you that sex and intimacy can become truly mind-blowing when you know exactly how to please that special person in your life.
We just adore the onscreen chemistry that drips from these two in this erotic video as they share their love. Enjoy our full collection here of erotic blowjob movies.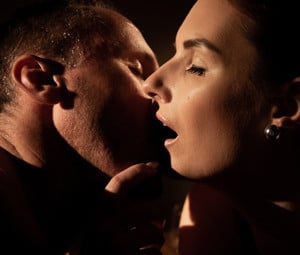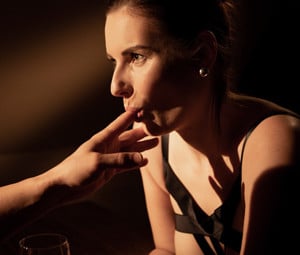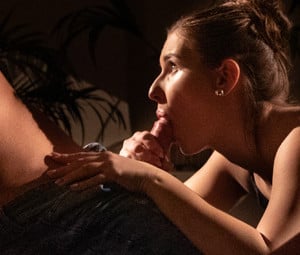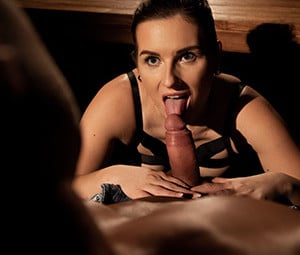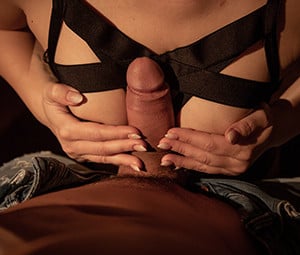 Other Films you may enjoy
Below is a selection of recently updated films and stories, just click on the image to view in greater detail