BOYPLAY - Film
Sexy moment of solo male pleasure
Comment
Let's break the taboo and celebrate the healthy pleasure of some sexy fun with this male masturbation video, and yes, there really is no shame. We are pro all the sexes enjoying some personal time as we see in this classy erotic movie of our gorgeous Ricky quite simply taking a moment to himself… and we are the lucky ones who get to watch his resulting jerk off video.
We feel the tension slip away as he pours himself a drink and enjoys flicking through the pages of his Playboy magazine. A perfect naughty little kick-starter to ignite some lustful thoughts before instinctively his hand slips into his trousers and he strokes his wakening cock. The feel-good hormones start to release as he takes his time to build the tension and pleasure. It's an experience not to be rushed and as we see in this jerk off film, Ricky treats himself to a glorious bit of edging to heighten his climax.
We can only wonder who is he fantasising about as his head tips back and eyes close, his fist working his spit moistened cock… Such an intimate moment to witness and it's so thrilling when his hand becomes a blur as his stroking quickens.
He is so good at keeping us on the edge along with him, our own arousal beginning to crest over and over until at last, satisfied ribbons of come spatter over his perfectly toned torso.
What a lovely tension easing release and when he mops up using his silk handkerchief, we are right there with Ricky as he sinks into his delicious after-glow. Drink in one hand, softening cock in the other we too can enjoy this quiet moment of a comedown—the soothing finale to a very sensual jerk off film.
We hope this inspires you to take a moment to yourself, and enjoy some masturbation pleasures just like Ricky…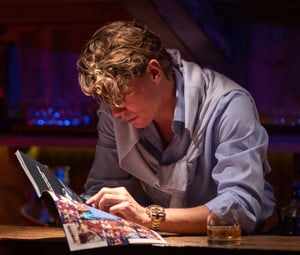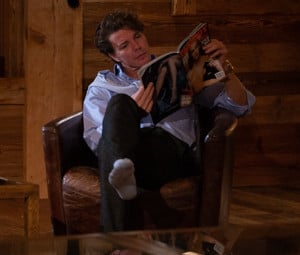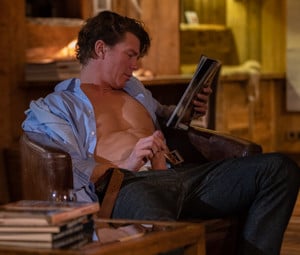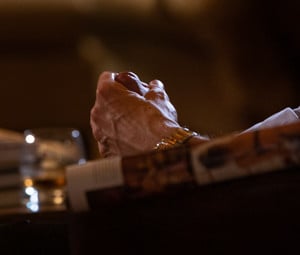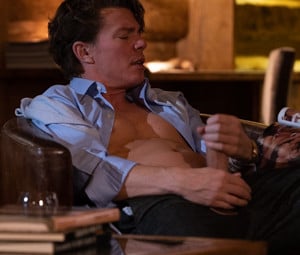 Other Films you may enjoy
Below is a selection of recently updated films and stories, just click on the image to view in greater detail