ENJOY LIFE - Film
Beauty of solo play as female enjoys her own self-pleasure
Comment
This erotic film is one to certainly champion and promote the beauty of female masturbation. It offers a very natural scene beautifully and very erotically captured of the lovely Emylia taking some personal time in bed to delight in some intimate female solo pleasure.
Emylia understands and is very in tune with her body knowing what and how to arouse her body,  allowing herself to reach the desired orgasm during solo play as well as enjoying the moment of quiet self-pleasure alone. In this beautiful feminine erotic movie, she takes time to explore her body sensually, touching and teasing her different erogenous zones building up her arousal. Playing and pulling at her nipples, she strokes her breasts and body and seriously fingers her pussy and clit. She lets her fingers massage and fondles her swelling lips of her vulva. Her body builds and responds in a strong feel-good factor that helps to build her desire to cum and release the well being of endorphins into her body. An important factor many women do not focus on in ensuring the well being of their body is maintained through something as simple and pleasurable as masturbating. Yes, girls, it's true, we do need to wank, enjoy solo play and make ourselves come, it really is good for us.
Many women don't necessarily think of using lube as a sexual accessory to enjoy but it can be a wonderful accompaniment to produce a very pleasing and arousing sensation. We explore in more detail on the benefits of using lube in the online magazine. Adding some to her fingers it offers the silky smooth feeling as she very naturally arouses her body rocking on her clit to build her orgasm. Masturbation and solo play is about what feels good for you and taking time to explore alone can add huge benefits to your sex life with a partner too. Watching such porn for women and seeing a woman masturbate also helps build awareness of what is pleasurable in a woman. Do take a moment to explore our full collection of female masturbation videos.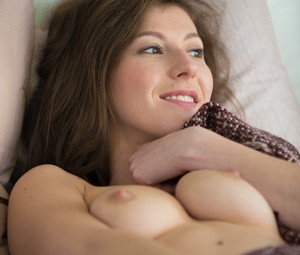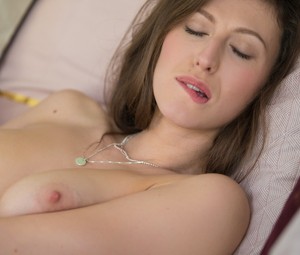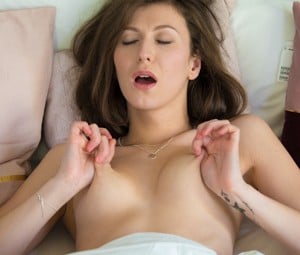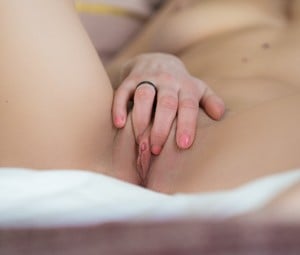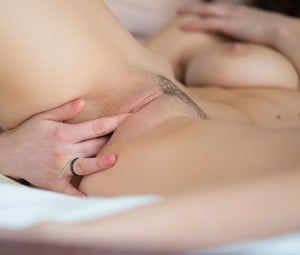 Other Films you may enjoy
Below is a selection of recently updated films and stories, just click on the image to view in greater detail