SWEET TOUCH - Film
Beautifully self-indulgent all female FFF massage
Comment
Imagine yourself in a scenario of sweet sensual hedonistic pleasure as you lie naked waiting for your girlfriends to seduce your body in a FFF massage. You're waiting, blindfolded to heighten the moment, quietly knowing that this will be so pleasure-driven with the thrill already coursing through your body. Your skin is sensitive to the very first moment as she touches your skin. It's so tender and soft. You are sensing her breath close to you as her fingers delicately circle your breasts sending delicate awakening tingles through your body. Her mouth lowers into yours, a tongue searching tentatively to stir your mouth with hers. Hands then start to gently caress down your body and another pair of hands join the deliberate meaningful moves, disorientating your brain as your whole body becomes increasingly aroused and stimulated. This isn't about sex in any straightforward way, this is purely a heightened erotic experience about pleasuring your body.
This erotic movie is all about sensual, self-indulgent girl on girl sexual pleasure and lesbian sex, is there anything better we ask?
Dip into this beautiful same-sex film as we can only imagine just how horny it is for the gorgeous Sade as she is at the delicious mercy of her female lovers. They play upon her body with their sole focus to create intense sexual pleasure in such a sweet and erotic way. It's horny to watch as your mind can't help absorb the moments and feel the sensations. Three-way films are always deliciously decadent with more hands than less creating sexual tension. Here they are solely female hands in an all-female FFF massage.
Let your mind lose yourself in this sexy hot porn for women film and enjoys watching Sade's body respond as Suzie and Ariel ensure they seduce her mind, body and soul. Take a moment to browse our growing collection of threesome porn videos.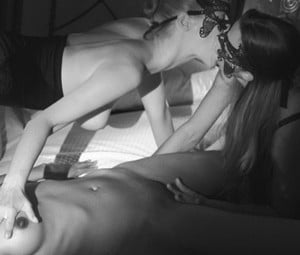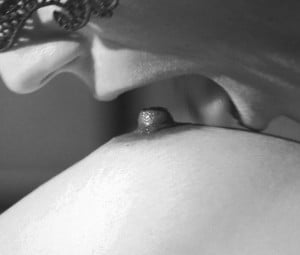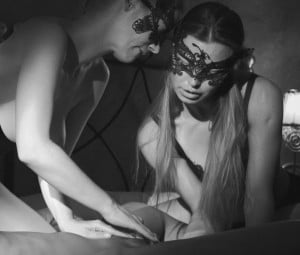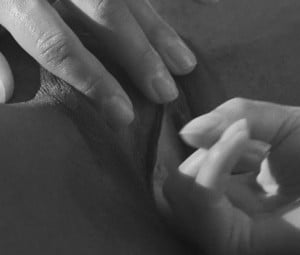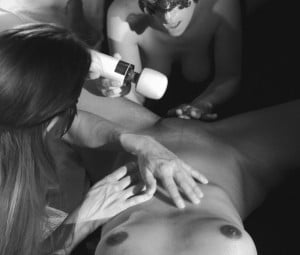 Other Films you may enjoy
Below is a selection of recently updated films and stories, just click on the image to view in greater detail