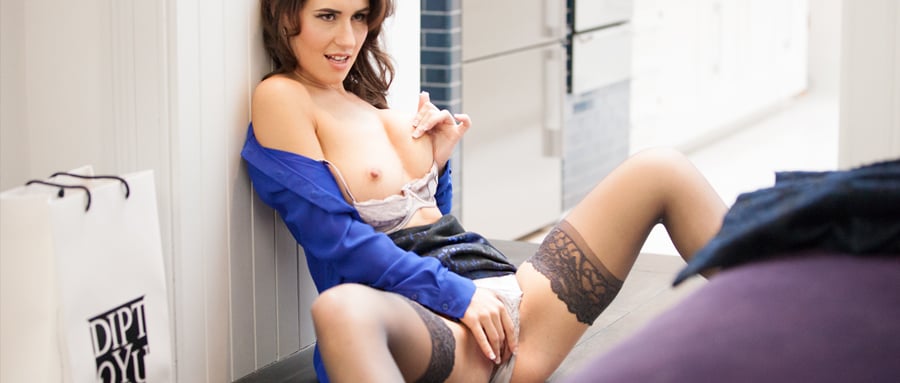 COMING HOME - Story
Wife masturbating and teasing sex story
Gallery Images:

45

Categories:

Couples Fucking Comment
Whilst I was preparing to publish our next naughty film I came across a series of pictures from one of our shoots I just felt I had to post up for you. Call it a special little extra treat, one to heat up your mind. The scene was set of the lovely Jess coming in from her shopping trip only to find her man relaxed in front of the television. Feeling so good after her successful retail therapy she couldn't help feeling ready for some other pleasure too, and seeing him semi naked before her, she decides that she wanted to get all his attention in the best way she knew how in this teasing sex story. So rather than just jumping straight onto him, she thought she should warm up his eyes with some naughty and very arousing teasing beforehand. With hands wandering all over her body, she shows him just where she wants him to be. Slowly at first she just unbuttons her blouse revealing her pretty silk underwear. Then she realises she needs to offer just a little more to really get his mind burning and wriggles up her skirt to flash him her silky panties, before she finds herself sliding down the wall and onto the floor with her pussy on show flashing him a real sexy show. Never one to stop there, her fingers were soon upon her open pussy, rubbing and swelling them, fingering her gorgeous entrance before his very eyes while he had to wait until she had finished and then she come onto him. Can you imagine just how ready they were for some hot and horny sex. So now you know just what they were up to and I'll show you the film of her playing with herself before the weekend. You will see all the real moving imagery of her hands exploring her sexy body.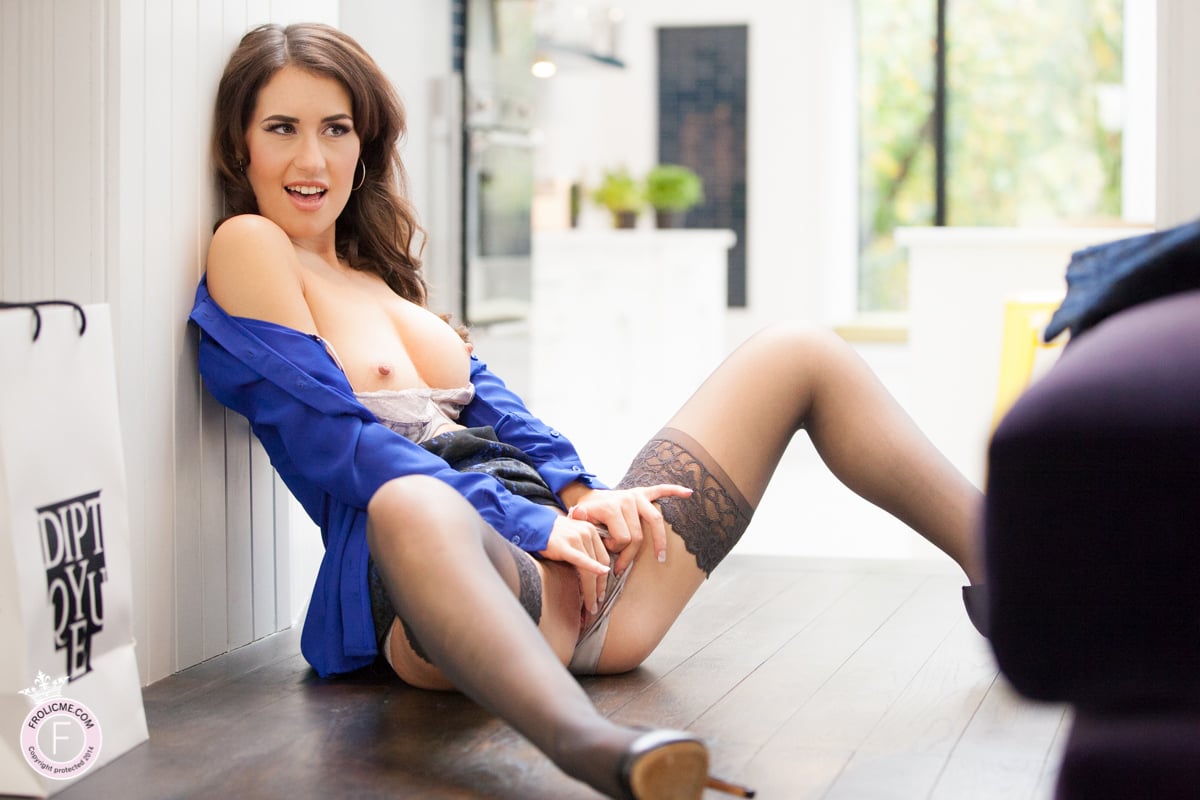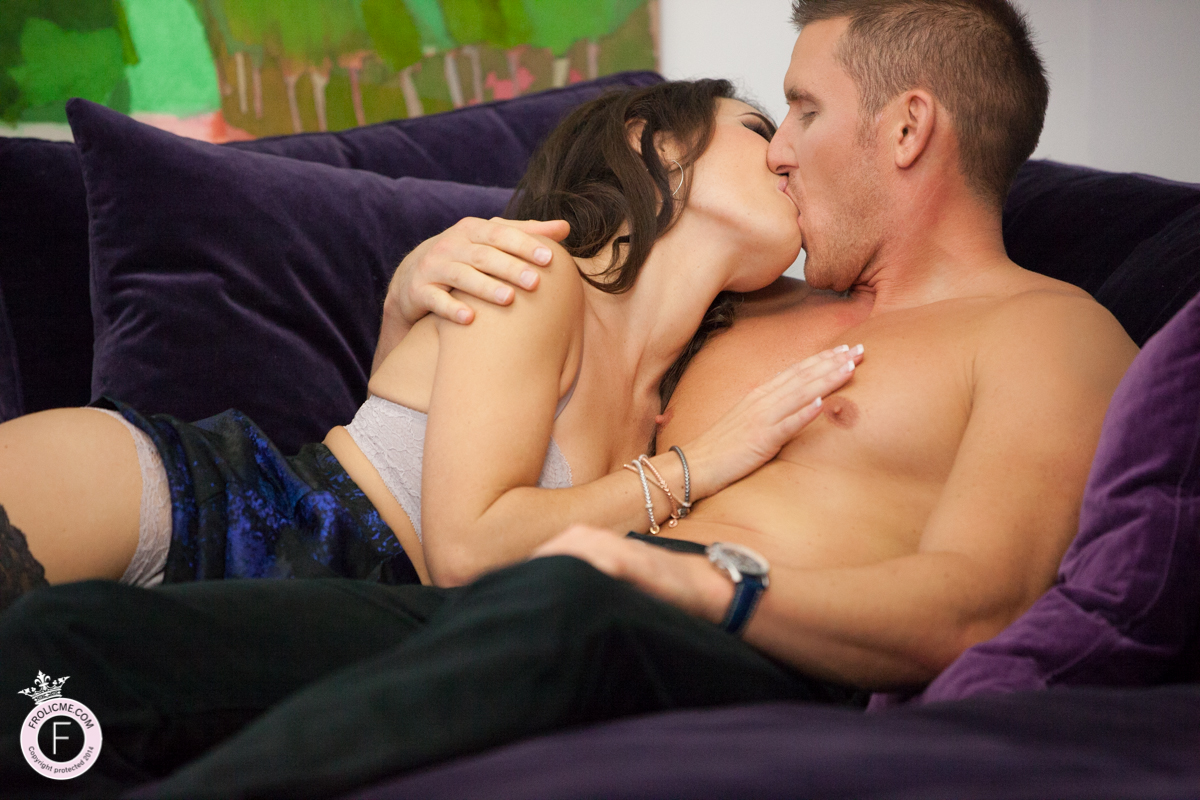 TO BE...
...to read the rest of this story please login or
register
to read the full story free.