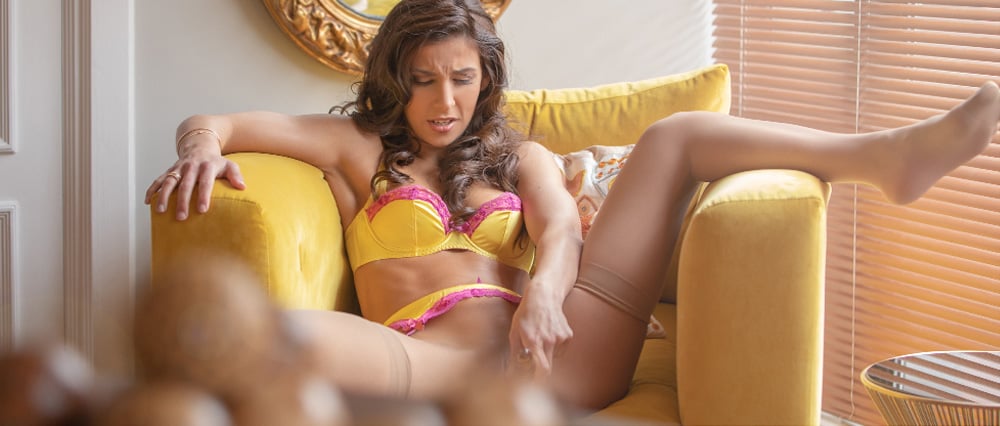 SILKY SOFT - Story
Overcome with desire for the boss
Comment
I receive a text from the Boss.
I have a gift for you. It's on the coffee table in the living room. I'll be back soon, angel.
B x
I glance over at the box. I've just got back from a particularly stressful day at work. Today's schedule has been crammed and the phone hasn't stopped its shrill ringing. I was meant to stay late to go over tomorrow's inventory, but the Boss sent me home at chucking out time, urging me to nurse my blistering headache at his place with a glass of wine before he finishes up himself.
No one in the office knows we are together. The Boss and I keep our relationship strictly professional when our colleagues are around. That's not to say we haven't had our secret liaisons after work under the guise of pulling a late to double-check figures when really, he's bending me over his desk having me beg for his cock. He's into light BDSM, and I'm certainly not complaining, my sex life has levelled up majorly since quietly dating him. As his PA, no one suspects, and if they do, no one says.
Running my fingers over the off-white, matte box, I stroke the violet satin ribbon tied in a perfect bow. It will be a shame to ruin such a display, but the eagerness to find out what's inside gets the better of my aesthetic appreciation. I slowly tug the bow undone, watching it unravel and rest on the coffee table. The matte lid slides off seamlessly, revealing an array of neatly folded tissue paper. The intricate emblem of a thistle decorated with roses sends an excited leap through my stomach.
I take special care unfolding the barely-there paper and my eyes widen as I gaze upon my gift. I gasp. Nestled inside is a set of obscenely expensive...
...to read the rest of this story please login or
register
to read the full story free.
Read all about the wonderful author: Violet Grey