FUCK HOTEL - Film
Couple spice things up with naughty hotel fuck
Comment
She wants a thrill. She's set the hidden camera to record and waits in hiding for her lover to arrive. She wants to treat them both to some sexy adventures and act out her domme fantasy so she booked time in for a naughty hotel fuck.
The lighting casts a sexy red glow over every move and as Baby waits for her lover, we watch him enter and wonder if he knows he is the object of her naughty hotel fuck film.
The action soon begins and we are driven wild and taken along on the tease when Andy joins in and uses his phone to film from his viewpoint. We watch along with him as Baby sucks his rigid cock while he records every last second.
The seedy lustful mood of the film is highlighted by the smear of Baby's shocking red lipstick over the head of Andy's very stiff dick. She is fully in charge and demands he lick her pussy over and over again, spreading her legs and straddling his face in every conceivable position. The poor man is ready to explode until finally, she sinks her wet pussy down onto his shaft, fucking him hard as he brings out his camcorder again.
The homemade aspects to this porn film really add pure hot sex and desperation for that 'lose your inhibitions' hotel fuck where you can truly let go and be someone else for an hour. It's almost as if she's using him for her own pleasure, taking him and fucking him mercilessly as he lies silently obeying her every command. He fucks her hard and fast pumping his cream deep inside her insatiable pussy as we watch wishing we too could book in for a sexy hotel fuck…
There's a beautiful moment where he flips her over pushing her legs up and taking charge of the fuck, only to slow it right down and they share a deep intimate connection face to face, breathing each other in before charging up ready to go full throttle again.
There's something so liberating about a hot naughty hotel fuck—new surroundings and being anonymous, it can really free us from inhibitions—allowing us to be completely animalistic and give over to delicious sexual abandon.
And that's exactly what happens at the end of this sex fantasy video. Baby takes herself in hand for the final showdown. Splayed open above her lover, she squirts her pleasure all over his supine form. With her juices still spilling over his face and chest, she makes her exit leaving him not quite able to believe what's just happened. An extremely hot and passionate encounter.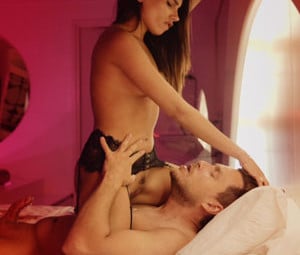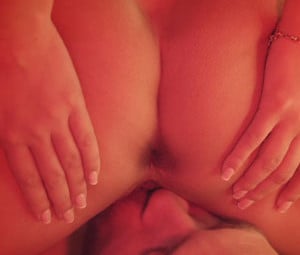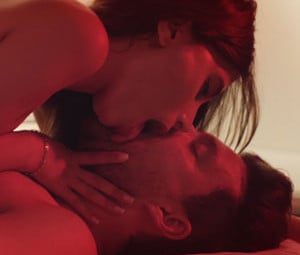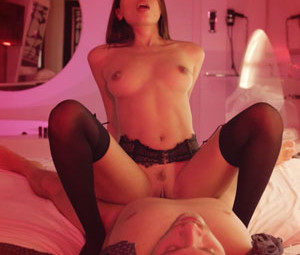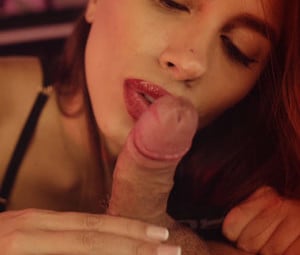 Other Films you may enjoy
Below is a selection of recently updated films and stories, just click on the image to view in greater detail