FUCKING CHILLY - Film
Couple enjoy a sexy winters fuck in the snow
Comment
This festive fuck in the snow is the perfect erotic movie to close our Christmas celebrations and welcome in the New Year. 
Rushing through the cool of the night with snow falling through the darkening trees, Ricky and Cherry ski-doo to shelter for a midnight romp in the fresh alpine air. Full of festivities and laughter, they barely make it to the snow-laden porch before their hands are all over each other. 
Cherry's sumptuous fur coat is parted to reveal some sexy dark midnight blue lingerie that has been clearly curated to tempt Ricky all evening… Perhaps they have left a party early to revel in each other's bodies as the weather closes in. Oh, to enjoy the burn of passion while a storm is brewing outside, igniting your lust for a good hard fuck in the snow. Ricky and Cherry know just how to turn each other on, and they really have such fun doing so. Sex can sometimes seem like such a serious business at times, so it is just wonderful to hear Cherry's laughter pealing out into the night as she and Ricky cavort together.  
Pushing her up against the wooden lodge, Ricky continues in his passionate kissing whilst feverishly fingering Cherry in the cool night air.  
As Cherry slithers her delicious body down Ricky's to suck on his beautiful dick, we see his leather belt draped provocatively around his neck, ready to sling behind Cherry's nape and pull in deeper to the root of his cock.  
They say location is everything and in this instance, it is utterly perfect with this winter romp full of frantic fucking up against the wooden structure of the log cabin. 
We hope you enjoy this spontaneous outdoor sex video as our lovers enjoy a passion-induced fuck in the snow.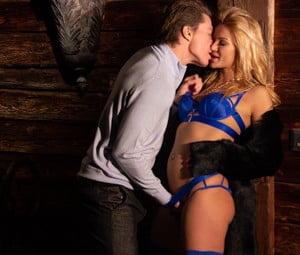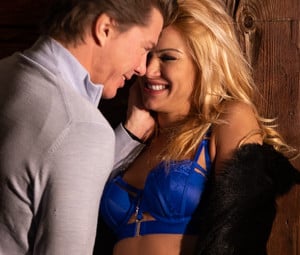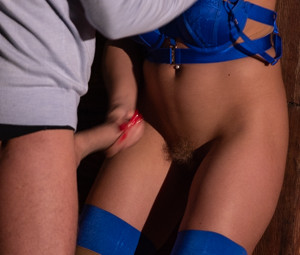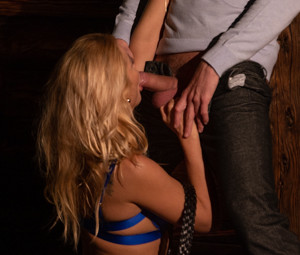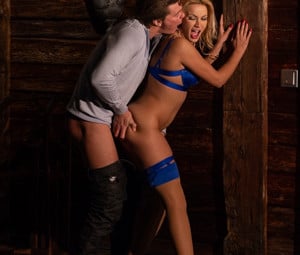 Other Films you may enjoy
Below is a selection of recently updated films and stories, just click on the image to view in greater detail