LUNCHTIME QUICKIE - Film
Beautiful Chinese girl masturbates with lover
Comment
What could be more indulgent than some slow lazy love under the dappled shade of a leafy canopy? This is exactly what Juan and Katana have in mind while they play in the afternoon shafts of sun, all enhanced by that hot sexy action as their hands roam over each other's bodies, as they indulge in some outdoor sex. We watch as Juan slips his fingers into Katana's bikini bottoms as she masturbates with lover, he cradles her jaw tenderly in the crook of his arm. Sitting on the lovely outdoor furniture, sinking into the soft cushions while they give themselves over to lust.
Such an intimate act to witness as the two surrender to their lust and pleasure, Katana exposing her pussy and tight nipples while Juan turns up the tempo as he masturbates his beautiful nude brunette girlfriend.
The way the light caresses Katana's smooth skin while we see the whir of Juan's wrist as he masturbates her, showing us how good he is at arousing his lover is mesmerising. He continues with this pussy play until she takes over and masturbates with lover, sliding two delicate fingers inside while he rubs her clitoris above. It's a wonderfully exciting combination judging by the moans of delight coming from Katana as each of them plays a role in bringing her off in a flurry of pleasure.
The sexy summer sounds of crickets and cicadas add to this sultry atmosphere, fractured by Katana's cries as she's brought to orgasmic heights again and again as Juan masturbates her in the hazy surroundings of a beautifully sensual day. We can only wonder what the sexy pair have planned for the rest of their afternoon, as we watch this hot female masturbation film. As Katana goes inside, Juan takes a well-deserved doze in the sun. It most certainly is a lovely after lunch quickie and we can't wait to watch more between these two—it most certainly isn't over…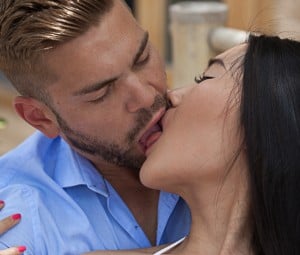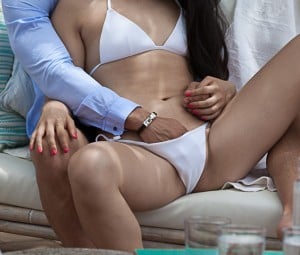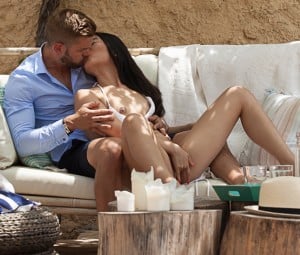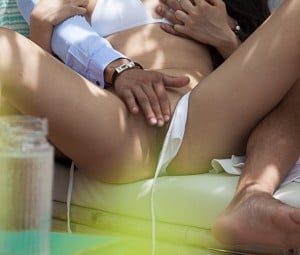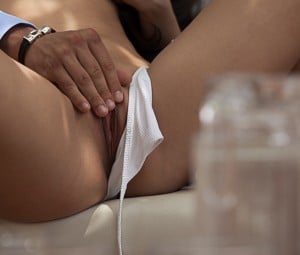 Other Films you may enjoy
Below is a selection of recently updated films and stories, just click on the image to view in greater detail