HARD WOOD - Film
Couple enjoy a passionate moment outside in the woods
Comment
Lost down a country lane, hidden away from the world and surrounded by nature, Ridge and Jenifer Jane star as a romantic couple having sex outside in this beautiful intimate porn for women film. 
Sensual pleasures begin as they stroll through woodlands in the warm afternoon heat. Their fingers lace together, and they turn to look at each other—knowing smiles lighting up their faces. Desire builds with every step over the uneven ground, and their touch turns more passionate, making them pause for a break. 
Pressed up against a stack of freshly cut logs, Jenifer's fingers sweep to Ridge's cock, which is straining in his jeans. Clearly a temptation too far, she falls to her knees before him, freeing his hardening dick and giving him a sexy blowjob in the sun, with wildlife all around. 
Surrounded by woodlands and warm afternoon heat—unable to keep the lust from rising, this erotic video quickly goes from a couple enjoying a romantic countryside walk to a couple having sex outside. 
Ridge turns Jenifer to face the wall of logs, bending to caress her naked rear before making love right there up against the wood stack. This is lovemaking between two people who just can't resist. It's sexy, it's romantic and intimate. Who wouldn't enjoy a romantic walk just like this…  
But wait, what if it isn't quite as secluded as they first thought? A car approaches, and the two leap apart, acting as if they hadn't just been fucking up against the log pile. The near experience of being caught out only fans the flames of their desire, and they rush to the nearest private spot to continue just where they left off…  
Further into the sun-dappled woods, their bodies press together. Ridge and Jenifer lose themselves in each other's passionate embrace, kissing and loving each thoroughly. Jenifer's summer dress gathers around her waist, and Ridge's hands graze her bottom, lifting the material to find her perfectly bare. 
This beautiful outdoor sex movie features the pleasures of spontaneous love-making and passionate kissing. A romantic porn video of a couple having sex outside, we hope you enjoy watching.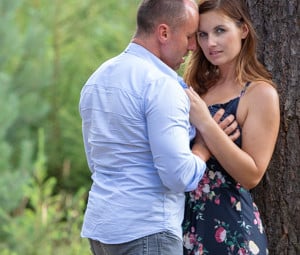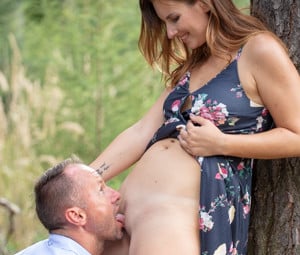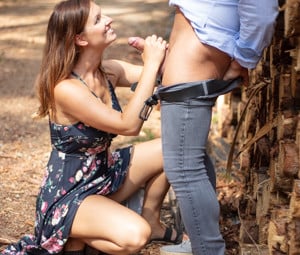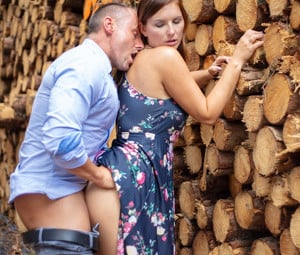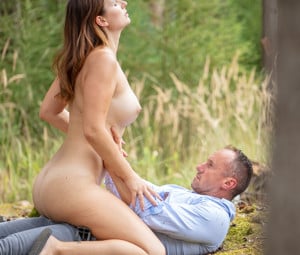 Other Films you may enjoy
Below is a selection of recently updated films and stories, just click on the image to view in greater detail