March 18, 2013
Is it all Eyes Wide Shut?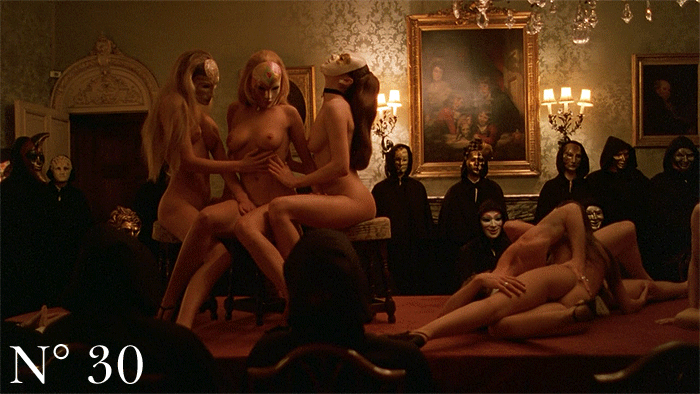 Feeling rather giddy I posted a few of my selected pictures online against my new profile and felt rather good about myself. Didn't necessarily expect much from it, but just the act itself had done wonders for me. I was feeling like a real little vixen behind closed doors and husband was more than happy with his new found wife. Thereafter I thought nothing more about it. Not until I got a message inviting me to the next organised party.
Of course this was not a site just for networking directly to people, it was first and foremost built from organising fabulous hedonistic parties for sexually minded people and yes, I was now a member! Ooh this was something else. There was a small part of me that was secretly already excited at the thought of a themed masqued party where the girls can play and explore their desires. The image of Eyes Wide Shut, Stanley Kubrick's well renown masterpiece was being played out in my head. It was tantalisingly desirable on the one hand, but whether I had the confidence to go was another thing. I might have been expanding my experiences but to date they were still pretty tame, but I knew there was much more bubbling just below the surface, but a sex party was probably pushing my limits at the moment but I was fascinated to know more. Why people went, what it was that ticked their naughty sexual bone to be so open with their sexuality. Did I want to see people really naked and having sex live in front of me? And a sex party meant multiples surely and that was something I had never really thought about. Some fabulous fingering in a bar with a gorgeous man that was me, but an organised orgy, that I wasn't immediately sure. This was not a quick decision. I needed to think about it much more.