September 12, 2013
I have the scene in my head now … xxx stories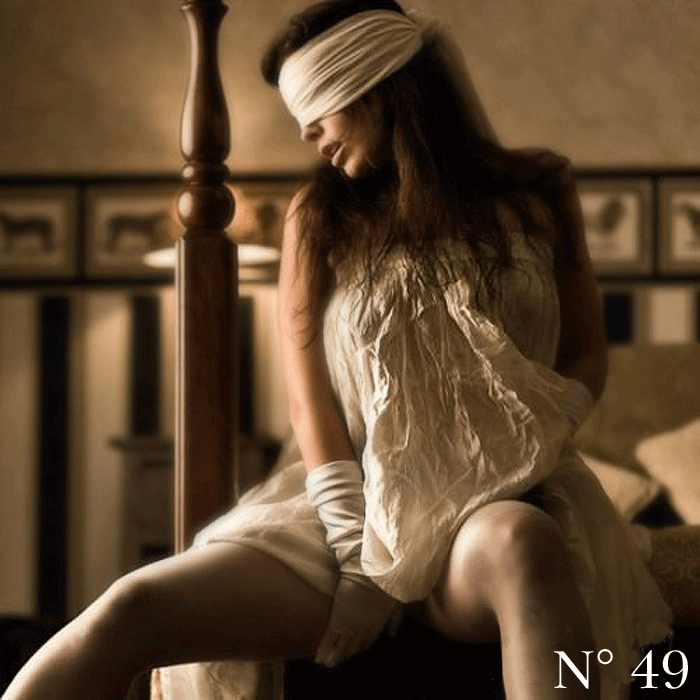 I have the scene in my head now… I'm dressed tastefully if just a little revealing… small slightly sheer elegant blouse, fitted smoothly against my skin… simple but tailored short shirt, heels and stockings. Nothing brash or too overtly sexual, but the vibes are oozing none the less. I wait patiently on the edge of a large bed in an elegantly furnished room, nervously wondering who will approach. Excited and tense, my heart racing a little stronger. I listen hard for any tell tale noises but hear very little, not sure if anyone has yet entered the room, I can't see anyone or anything. My senses alert. I wait quietly …. blindfold.
Ahh that's the sort of scene I want, it's so sexy and highly erotic, its not cheap porn in my head but one of my xxx stories.  I want a scene of stylish luxury, it's tasteful, elegant, feminine but it most definitely is very sexual. I am there as a women wanting the pleasure and experience for me, I am not there just for the man's thrill but the thrill I will get in playing out my fantasy, taking on a new role and enjoying all the excitement of letting go and being taken by a stranger … my mystery liaison.
Oh there's no doubt, I don't believe there would be a man out there that wouldn't enjoy that thrill, seeing a real woman who by day appears sophisticated and stylish and in many ways quite normal, morph into a sexually charged woman who is looking for the alternative experience to unfold.
Why does porn also miss out on the sexual tension that would come from a scene like that? Sure it would heighten the thrill when watching it? Why does all porn have to be so 'male' and jump straight into totally naked full visual play? I don't have any problem with some fabulous masculine domination, indeed I think that wonderful, but I want to feel a real sense of desire, of pleasuring, I want to feel and see the anticipation mount. Maybe that only really comes from seeing a real woman taken to another place? Now that's the sort of scene from my xxx stories, the sexy scene I would like.