CHILLED LOVE - FILM
Passionate lesbians make love in the kitchen
Comment
What is it about girls playing with other, seeing their transformation into such naughty girls that we all find so arousing to watch. Before you even wonder, I do think we girls love to see lesbian sex just as much as you boys. So this film is one of those sexy scenes with a very naughty unexpected twist. Set in the kitchen of one of the girls, the film begins as a simple evening of drinks with giggles and chats which then turns into some horny lesbian sex. An inadvertent move arouses a spark and before Samantha and Stella realise they begin to kiss and caress each other. The action is spontaneous yet feels very natural and intimate to watch. Hands begin moving up skirts and into panties, blouses slowly get unbuttoned while top become removed, and the whole evening takes on a very different mood as the gentle tease moves into full on passionate sexual lesbian desire.
As you imagine it's visually naughty as so much beautiful feminine flesh is on show. Sexy body skimming lacy underwear is gorgeously revealed as the girls peel each other out of their clothes and into a state of total nakedness, finding their bodies to tease and play. Then they each take it in turns to find ways of gently arousing and stimulating each other in their sensual lesbian sex. Fingers slide into pussies, tongues seek each other, clits are gently pleasured while they undertake some serious girl on girl action up on kitchen sideboards and against fridges.
The scene is gorgeously erotic, although very sensual and gentle, is also explicit in places. And rather than be just a finger and tongue tease, they find more extreme pleasure using other things at hand in the kitchen. So be warned it's kinky too but great fun to watch while deeply arousing to view. Enjoy, I am sure one of many girl on girl sexy films to come.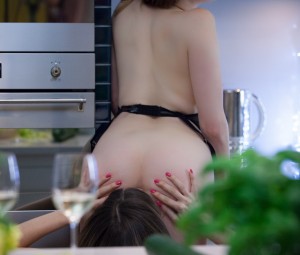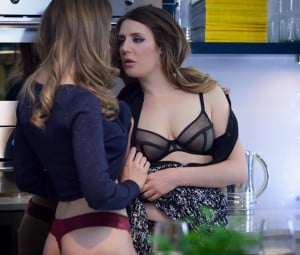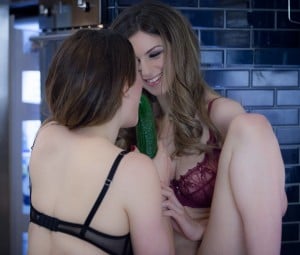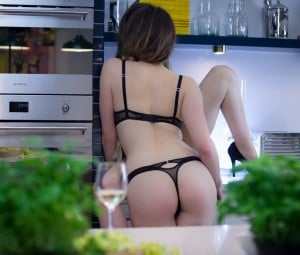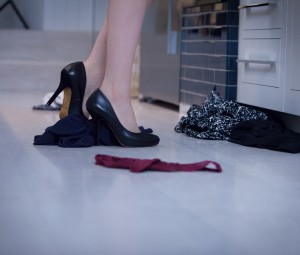 Other Films you may enjoy
Below is a selection of recently updated films and stories, just click on the image to view in greater detail