BOY OH BOY - Film
Erotic blonde in MMF threesome
Comment
It was only a matter of time before I presented my first sexy threesome, something I have been wanting to portray for a while, the multiple pleasure of more than 2 naked bodies enjoying themselves all together. One thing I have learnt, we all love the naughtiness and with so much evident pleasure on show I will be making sure there will be plenty more opportunities for lots more multiple fun and revealing the fantasies that go with it, whether with more boys or more girls. I enjoyed filming this MMF far too much! When filming this I wanted to ensure as my first threesome scene focused on the girl receiving plenty of pleasure, you could say completely and totally spoilt with 2 young men in tow.
The film starts innocently enough, although rare for my films to show a naked woman immediately, but on this occasion the story has Karen enjoying some sensual teasing and kissing with her beautifully naughty boyfriend Lucas on the bed. Their relationship has grown where they have both begun to enjoy a little experimentation together, and enjoying each other with another had never been ruled out and often talked about.  He has a chance to grab a blindfold and decides to cover her eyes and bind and restrain her hands so he can enjoy much more of her gorgeous naked body lying before him, while providing her with more sexual kinky excitement as to his plans.
Without telling her he quietly invites his step brother Karel into the room and encourages him to begin stroking and caressing her legs, running his hands up her sexy bronzed body. His step brother, always a little nervous around her due to his quiet desire and a degree of infatuation, is slightly surprised but needed little encouragement to begin touching and caressing her body. She reacted as he hoped she would and their fun was just beginning as she soon discovers there was more than one pair of hands feeling their way around her body, but when she starts to both kiss and be fingered simultaneously the pleasure and arousal was too strong to stop. So the naughty threesome begins.
A horny twist to a seductive and steamy opportunity to enjoy the pleasure of two young men simultaneously.
Just a little note for you, we have produced this film in 2 versions, a colour version which is the same as the streamed film but for downloading, we have also produced a special black and white version in all 3 formats, 360p SD, 720p HD and 1080p HD.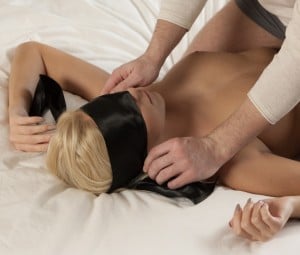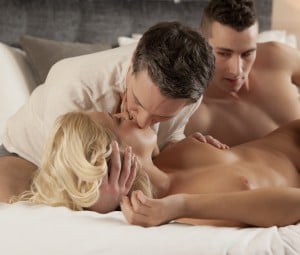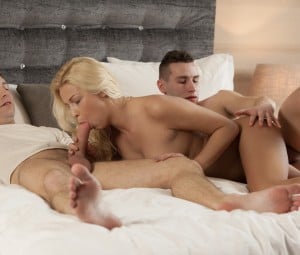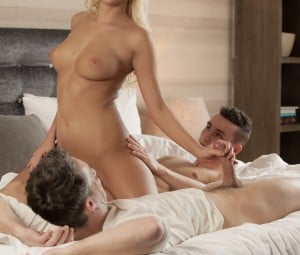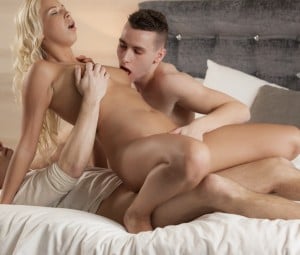 Other Films you may enjoy
Below is a selection of recently updated films and stories, just click on the image to view in greater detail