Beautifully intense masturbation really sums up the essence of this very elegant sexy video. Featuring the lovely Julia Rocca with her athletic natural body femininely constrained within a delicate blue lace bralette and panties, you'll be as turned as she is as you see her pleasure herself.
Watching her boyfriend in bed, lust overtakes Julia and she has to find a moment to relieve her need. Her arousal is evident in the way she squirms and writhes in her armchair, grabbing at her breasts, squeezing and ravishing her nipples as she fires up the lust for herself. Her body is extremely responsive to her knowledgeable touch and by the time her fingers dive into her panties, you can tell she is already having a truly thrilling time. She soon reaches for a thick phallic vibrator and you know immediately she's going to tease herself with some beautifully intense masturbation. Sucking on the thick dildo gets her even more aroused but she resists the temptation to rush her pleasure. Taking her time to fully tease her desperate pussy, she rubs her clit round and round while still holding back with the dildo. Her middle finger pushes inside and she pulls her panties away, making herself ready while she tongues and lubricates the dildo with her mouth.
Her breath and the wet sounds of her juicy pussy will have you quivering in delight as you watch this woman indulging in some beautifully intense masturbation, bringing herself off in a deep strong orgasm—many of them in fact! It seems Julia can't get enough and she keeps arousing her insatiable pussy over and over again until she can finally take no more. There's no mistaking the way her body is alight with lust, twitching and shuddering, her pussy fluttering over and over again as her glorious and beautifully intense masturbation causes a series of multiple orgasms.
She truly is an expert at pleasuring herself. Browse and enjoy our full collection of erotic female masturbation films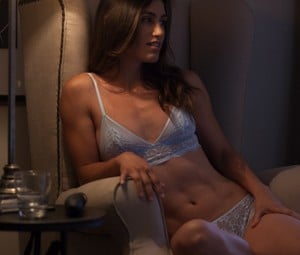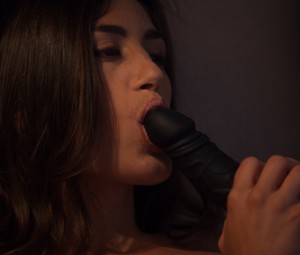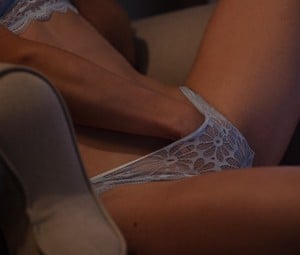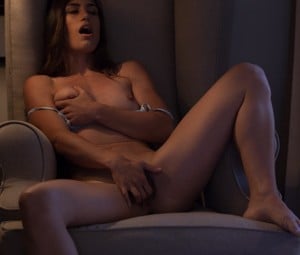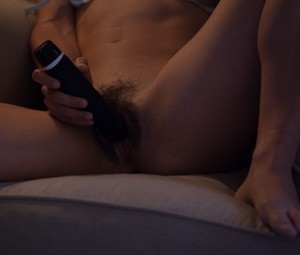 Other Films you may enjoy
Below is a selection of recently updated films and stories, just click on the image to view in greater detail