For those of you who have found my site, and I have to say I have been absolutely thrilled at the response and the growing number of men, women and couples, who not only have found me, but also decided to join my growing family. I regularly receive wonderful supportive messages from many well-wishers that have rejoiced that they have at last found a site that offers the right degree of beautiful adult erotica delivered in an elegant and responsible fashion for their personal and private enjoyment and pleasure.
Yet even so I am saddened that PayPal have stopped me using my business account, which is now locked preventing me from being able to provide you all this fabulous payment solution. I know many of my customers love and trust PayPals easy to use payment facility. Indeed I am also an avid PayPal user for its global recognition and am aware particularly for some of my female customers who have established PayPal accounts it can be their preferred choice of online payment for their lifestyle and consumer purchases. The explanation that has been given in an email a few days ago is that I am supplying a product PayPal do not approve of.

Thankfully there are other payment providers such as CCBill who I use that specialise in global payment processing and have a fantastic reputation, although if this is your first time of purchasing you may not have come across their name before. But fear not as they are a huge organisation with phenomenal security measures and fraud prevention that work with all the major credit card companies.
What really gets to me is what gives an institution such as PayPal who only exists due to you and I using their facilities paying their commission to purchase products we as consenting adults want to buy, the right to govern for us. Setting up any banking facility, particularly PayPal comes with many strict requirements only an adult can possess. Surely my money is my money as is yours and we should all be able to make our own judgements on how we spend it within a legal framework. As a company dedicated to building a business providing beautiful erotica for discerning men, women and couples what makes my product any less acceptable to so many products already out there. The very explicit narrative provided for example by EL James in the Fifty Shades of Grey trilogy, the biggest success story this decade she openly writes about extreme and explicit sexual acts. As the world has seen many women have openly embraced this offering yet at the same time there are no restrictions against the thousands of retailers selling her product, which is available to purchase by anyone, regardless of age.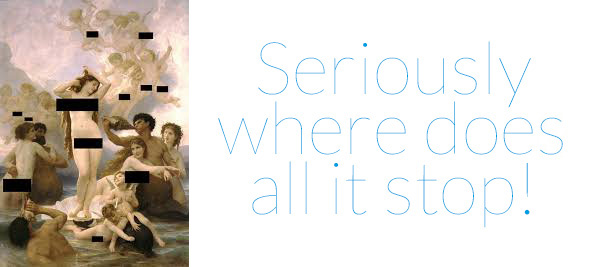 So come on PayPal, understand we adults should be allowed to make our own choices and require your support in providing your customers with responsible secure means to make those purchases. What do you say? Should PayPal let you choose?
PLEASE take a moment to comment below as I would so love to hear your views.